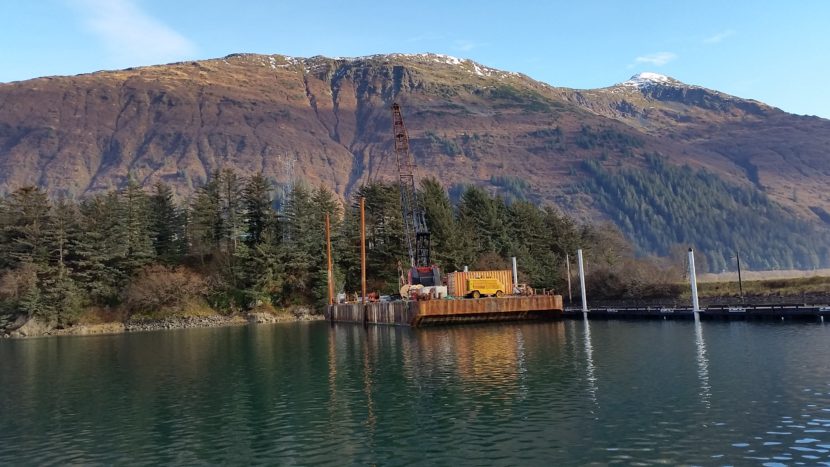 Extensive work rebuilding Douglas Harbor is 85 percent complete with contractors projected to finish work by the end of March or early April. That's according to the City and Borough of Juneau, which has invested millions to renovate the 120-slip harbor on Gastineau Channel.
Deputy Port Director Erich Schaal said the new dock is a superior design.
"The new floats will have new LED lights that will illuminate the docks really well. That will sit on the docks this time, the old lights were up on the poles, so as the tides went up and down the lighting changed," he said. "The LEDs will use less power but will also provide better lighting but should not throw so much light up the hill at the neighbors."
Following demolition work and dredging the harbor, the upgrades of Douglas Harbor are in their third and final phase. Trucano Construction is the lead contractor with several subcontractors completing the electrical and plumbing to service the slips. Schaal said most boaters are hunkered down for the winter, but Juneau Docks and Harbors reminds the boating public to steer clear of the work area.
"Trucano's almost done and so they have their barge and crane kind of out at the end of the headwalks out at the end of D or C float right now," he said, "and so there's not a lot of maneuvering room back in there and and they need some space so we just ask that the boating public not venture into the construction zone at Douglas Harbor."
The new $6 million design has no wooden pilings in the water and uses less metal that could rust. The new dock is projected to last 40 to 50 years.