Index
It's the end of the year and that means we're looking back at KTOO's most popular stories. For 2016, we're keeping the list to stories KTOO produced with specific ties to Juneau. Some serial stories are lumped into one entry.
In no particular order, here we go:

Public safety
From car crashes to crime, public safety has been on Juneau's mind.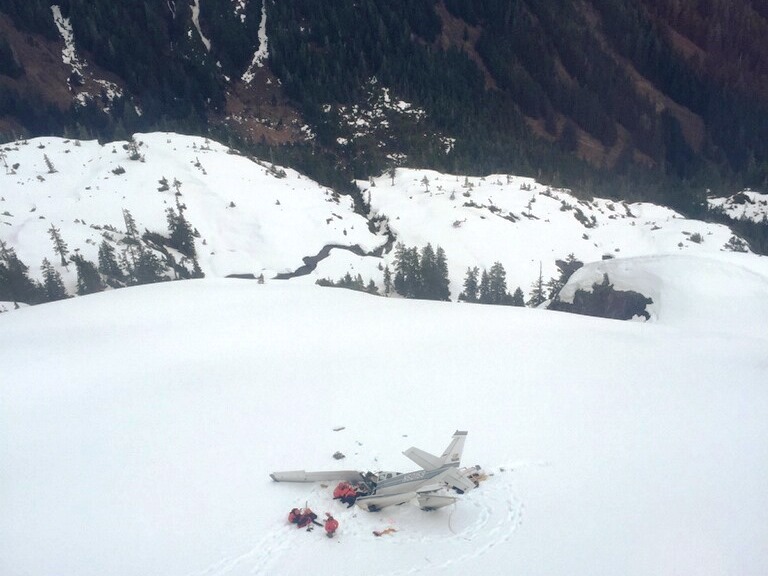 A Wrangell-based charter Cessna 206 crashed on Admiralty Island on Friday, April 8, killing three of its four passengers. Sitka Mountain Rescue Capt. Lance Ewers confirmed that pilot David Galla, 60, and passengers Greg Scheff, 61, and Thomas Siekawitch, 57, did not survive.
The lone survivor, Morgan Enright, 21, of Ketchikan, went to a facility specializing in brain and spinal cord rehabilitation.
A preliminary National Transportation Safety Board report said weather was a factor in the crash.
Officer-involved shooting: Juneau Police Sgt. Chris Gifford shot Jeremie Shaun Tinney, 38, after a single-vehicle accident Dec. 3 in the 16500 block of Ocean View Drive. Tinney was unarmed and JPD hasn't released what provoked the shooting.
'Spent money like a drunken sailor': A former Juneau Bone and Joint Center employee was sentenced for stealing more than $514,000 in December. Charges billed to Christena Leamer's employer included $112,000 for food, liquor, clothing and four dozen flights to the Lower 48, that included a trip to Disneyland.
Honorable mentions:
(Click here to go back to the top.)

What's in a name?
Jennifer Canfield's "Meaning of Names" series plugged into a conversation about a cultural shift among Alaska Natives choosing to use their indigenous names.
The Alaska Broadcasters Association recognized the series with a Goldie award, one of three KTOO won this year.
(Click here to go back to the top.)

An actor, musician and portraitist
Martin Sensmeier, a 32-year-old actor from Yakutat, co-starred in a remake of "The Magnificent Seven." The film also stars Denzel Washington and Ethan Hawke.
Scott Burton interviewed the young actor in September. He talked about growing up in Yakutat and getting work as an actor and model.
#FirstSevenJobs: Juneau musician Marian Call started a Twitter hashtag in the summer that trended around the world as users jumped on a bandwagon. Today, there are still fresh tweets with the hashtag.
(Marian Call occasionally hosts "Tideline" on KRNN, a KTOO sister station.)
Portraits with 'Grit': In January, a Juneau artist unveiled her yearlong project that portrayed 52 of her fellow community members.
MK MacNaughton picked her portrait-of-the-week subjects based on what they do and how hard they work at it.
Here's a selection from MacNaughton's series. See the complete set here.

Honorable mentions:
(Click here to go back to the top.)

Staying abreast of Twitter
Juneau municipal politics gained global attention when an local man with a public Twitter fixation for large-breasted women ran for the Juneau Assembly.
William Quayle Jr. ran for the Juneau Assembly District 1 seat. In September, news broke that Quayle had tweeted over 400 times about women with very large breasts. The women are professional adult models who post revealing photos of their surgically enhanced breasts — sometimes as big as a P cup. I don't even know how big a P cup is.
Quayle declined an interview, but said in an email, "I do not wish to discuss about my fetishes, I am a heterosexual male and that is that."
Quayle lost the municipal election on Oct. 4, garnering only 224 votes. Mary Becker won with 3,095 votes, and Arnold Liebelt also lost with 2,753 votes.
Honorable mentions:
(Click here to go back to the top.)
Buying pot on Black Friday
The Juneau marijuana retailer Rainforest Farms opened on Black Friday and had to close early because they sold out. It was the first legal marijuana retail sale in Juneau. Facebook photos showed lines to the store running down Second Street and around the block. The business opened at "high noon" and closed at 6 p.m.
Honorable mentions:
(Click here to go back to the top.)

Housing and the economy
On Nov. 28, Juneau Assembly members voted 5-4 to ignore step one of an affordable housing plan. False assertions and verbal attacks on city staff peppered the debate. The assembly adopted the 68-page housing plan Dec. 19, but excluded it from the city's comprehensive plan.
$18 gallon of milk!?: A lack of ferry service in February left some Southeast villages depending more on subsistence and the only grocery store in town, where a gallon of milk would go for $18.
Angoon Trading Co. store owners Shayne and Sue Thompson said perishable items were the hardest to keep in stock while the LeConte was offline for about five weeks.
During the hiatus, they flew to Juneau to get fresh food. It costs $1.10 a pound to bring things over on Alaska Seaplanes.
"A gallon of milk weighing 8 pounds coming from Seattle? Normally, we've got it cut down as much as we can, but if we have to fly that over a dollar a pound? It'd be close to $15 to $18 depending, and that's ridiculous for milk!" Sue Thompson said.
Big box store closes: Wal-Mart announced in January it would shutter its Juneau store, along with 154 other stores across the country. The chain owned 13 stores in Alaska but the Juneau location was the only one that was slated to close. The Juneau store employed about 180 full- and part-time workers.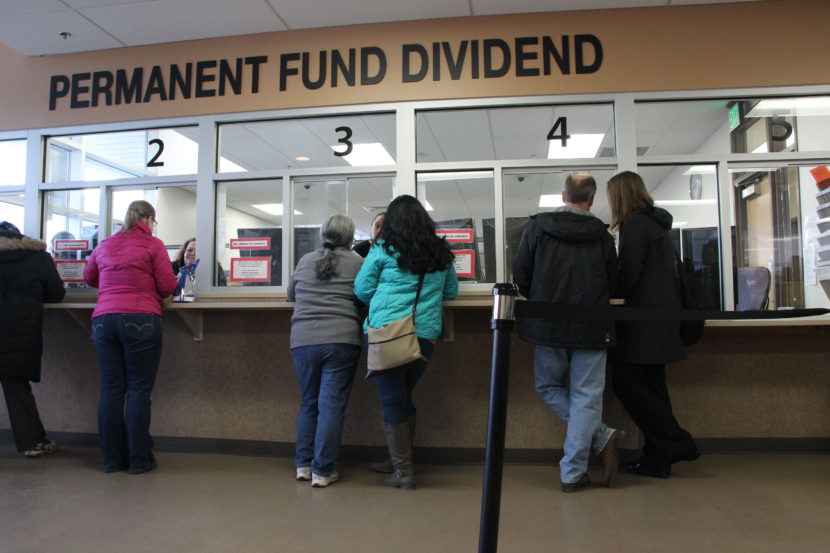 PFD checks cut in half: Gov. Bill Walker cut Alaska's Permanent Fund Dividend checks significantly to fight the state's budget deficit. Months later at the Alaska Federation Natives Convention, Walker called the decision "painful." The governor's veto was the subject of a lawsuit by Sen. Bill Wielechowski, who sought to reverse the decision. Anchorage Superior Court Judge William Morse upheld Walker's veto, saying there was no record that lawmakers wanted to eliminate gubernatorial power to veto parts of the budget. Now the matter is up to the Alaska Supreme Court.
Honorable mentions:
(Click here to go back to the top.)
Animals in the news
Oh deer: A group of tourists on an 18-passenger tour vessel saw two deer swimming in August across the water on the west side of Shelter Island. By the time they reached the site, only one was there, struggling. Audrey Benson, a naturalist with Gastineau Guiding Co., and the passengers and crew lassoed the animal and pulled it into the boat. They delivered the deer to Shelter Island.
The other deer was presumed drowned.
PETA recognized the whale-watching company's efforts with a Compassionate Business Award.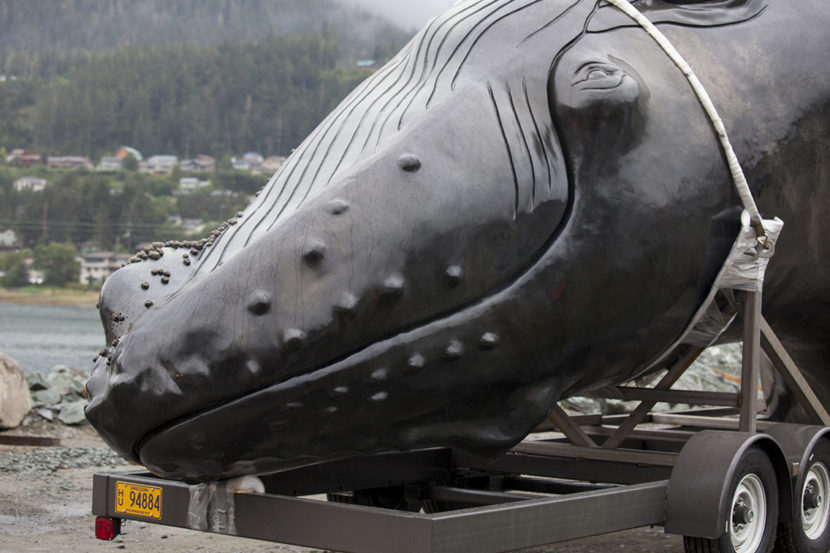 'Spirit of Alaska': Sculptor R.T. "Skip" Wallen's baby was delivered to Juneau in the form of a 6-ton, 25-foot-tall whale statue. The life-size bronze sculpture arrived in August at the Auke Bay ferry terminal. Wallen and about 20 people welcomed it home.
'A bad location choice': A Juneau man tried to euthanize his cat in the parking lot of Gastineau Humane Society, and prosecutors said they weren't likely to charge him.
The cat, a 10-year-old female domestic short hair calico, was terminally ill. The owner brought the cat to the animal shelter to be euthanized, but the facility didn't have a veterinarian on staff to perform the service.
Lt. David Campbell of the Juneau Police Department said the owner had just come from a veterinary clinic and couldn't afford the $600 euthanasia.
Campbell said the man put the cat on the tailgate of his truck and used a metal snow broom handle and his weight to break its neck.
Honorable mentions:
(Click here to go back to the top.)
Celebrating diversity
Our Facebook Live coverage of Celebration in June tops the charts in regards to reach and engagement. Tlingit, Haida and Tsimshian dance groups converged on Juneau to kick off Celebration 2016.

Blood lines: A study released in October by the Sealaska Heritage Institute tackled how the regulatory definition of blood quantum applies to marine mammal hunters.
Blood quantum is calculated by the federal government, using ancestors with Indian blood who were enrolled in federally recognized Indian tribes or whose names appeared on the rolls of federally recognized tribes.
Certain blood quanta extend certain rights to some Alaskan Natives. For some with less, their ability to continue cultural practices, such as hunting marine mammals, is in jeopardy.
Honoring our teachers: In January, Lily Hope was weaving her first Chilkat blanket. She's part of a four generation lineage of weaving students and teachers.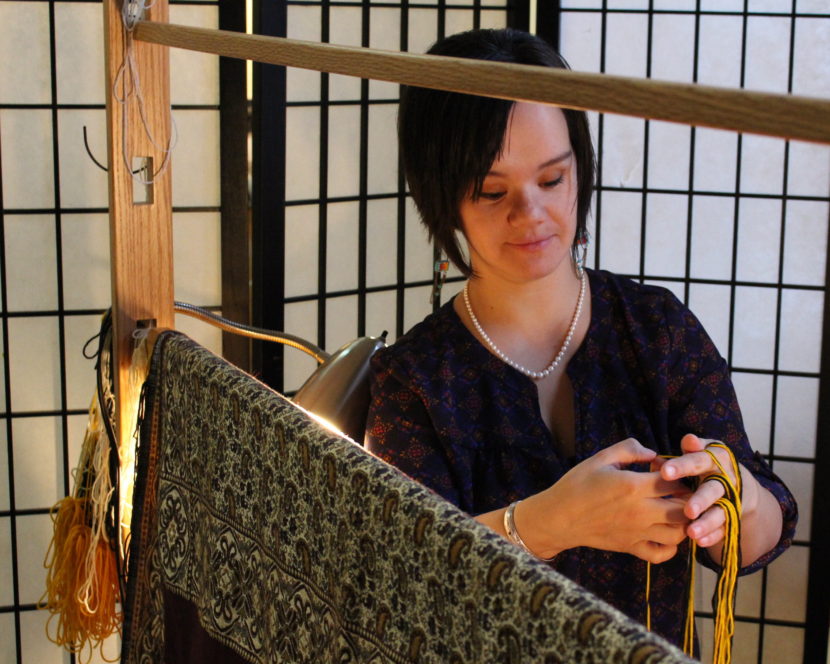 Her work is part of the Portland Art Museum's traveling exhibit called The Art of Resilience: The Continuum of Tlingit Art.
"How lucky am I to sit here in front of this piece, in front of this ancient art form and have my hands in this warp and be like, wow!" Hope said. "It's a little overwhelming and kind of leaks into the rest of life to have gratitude to be able to do this, but gratitude to go home and see my kids."
Honorable mentions:
(Click here to go back to the top.)
How's the weather?
Juneau saw measurable snowfall before Fairbanks this year, according to the National Weather Service — a first since about 1940.
In fact, NWS said Juneau was one of the first communities in the state to see measurable snowfall this year.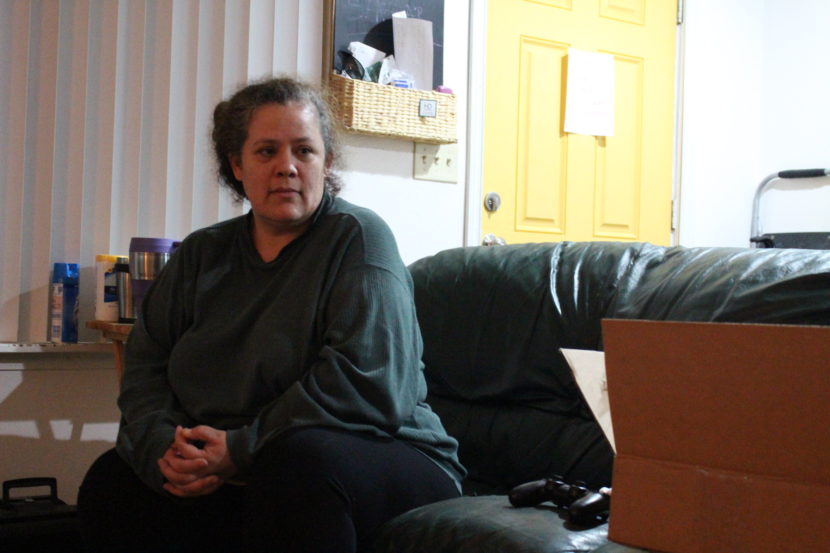 A chilly winter: Some Alaskans were counting on a state heating assistance program to help pay their heating bills this winter. But that program went away.
So like many Alaskans, Diane Buck of Juneau was facing an estimated $600 a month to heat her home.
"It scares me. I really don't like messing with it. That's how afraid I am right now," Buck said of her thermostat. "Because if it gets any higher than $600 a month, I'm screwed. I'm going to get a disconnect notice because I can't pay it."
Honorable mentions:
(Click here to go back to the top.)
Traffic concerns
An unattended car in Gold Creek drew Juneau police on Dec. 14. Someone discovered the white 1994 Chevy SUV resting on its passenger side in a channelized portion of the creek near Cope Park. Ownership was pending transfer. Footsteps were seen in the snow leading away from the car.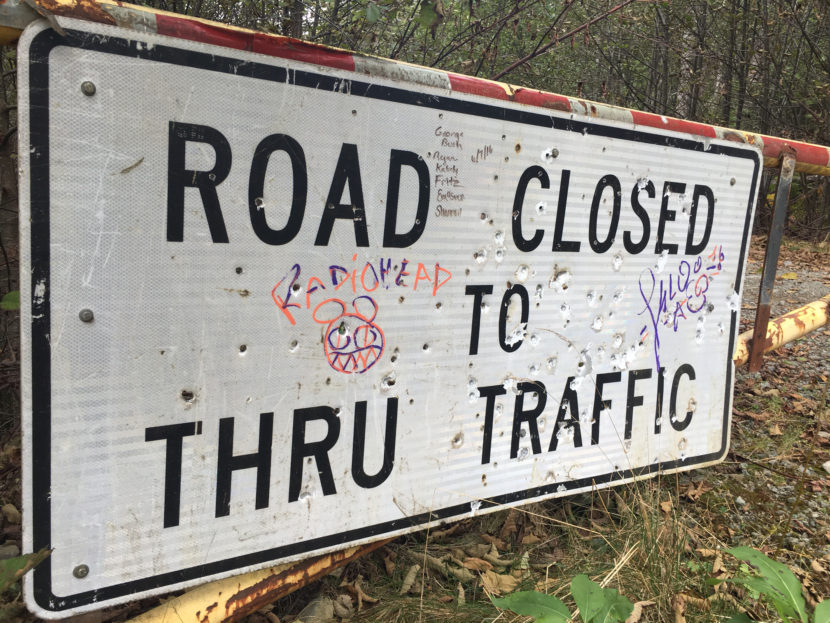 The road: Gov. Bill Walker faced a major decision on one of Alaska's oldest and controversial megaproject ideas: Whether to extend Juneau's main road north.
Walker had already shut down two megaprojects this year, the Knik Arm bridge and the Susitna-Watana dam.
Citing the state's multibillion dollar financial crisis, Walker announced in December that the state no longer would back construction of Juneau Access Improvements Project.
Honorable mentions:
(Click here to go back to the top.)
---
Tripp Crouse is the digital media editor for KTOO. Tripp covers crime, courts and general assignment topics for KTOO. Follow @trippcrouse