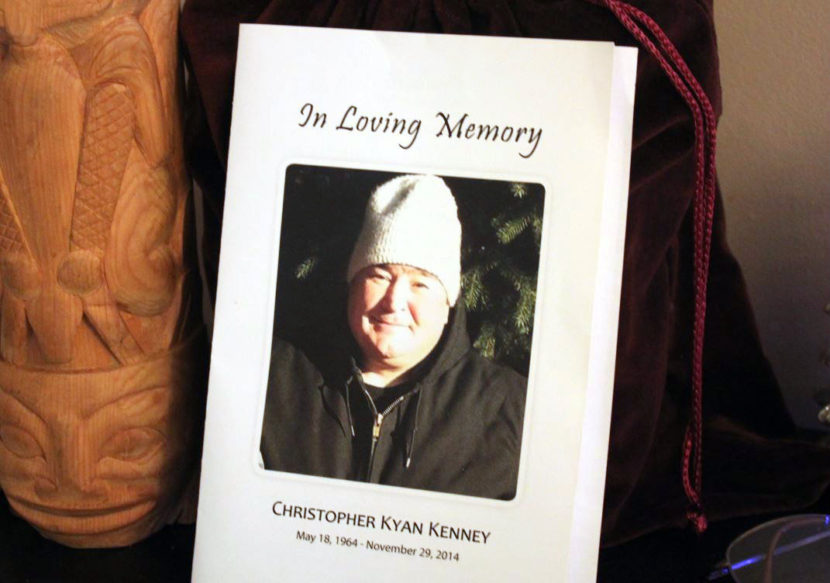 A former Juneau resident arrested in the death of her boyfriend will likely serve 16 years in prison.
Nora Edith Thomas will be sentenced for the stabbing death of Christopher Kenney.
He was 50 years old in November 2014 when he was injured with a knife in his Gruening Park apartment.
Thomas, then 26 and his live-in girlfriend, called 911. She said that she was asleep in a bedroom when Kenney fell on a knife while washing dishes. Kenney suffered from a chest puncture and a laceration to his left wrist, and he died later that morning at Bartlett Regional Hospital.
Kenney's two children and Thomas' child were also in the apartment when the incident occurred.
The case seemed to languish for over a year until Juneau and Wasilla police officers arrested Thomas on Jan. 29, 2016.
During a hearing in Juneau Superior Court on Dec. 20, Thomas, now 28-years-old, pleaded guilty to a single charge of second-degree murder with intent to cause serious injury. Another charge of second-degree murder with extreme indifference to human life was dropped as part of a plea and sentence agreement with prosecutors.
During her next court hearing Feb. 3, Thomas will likely be sentenced to at least 16 years to serve — that's a 36-year sentence with 20 years suspended. The judge in the case may have wide latitude when it comes to the terms of her sentence and conditions of her probation.
According to a criminal complaint filed by Juneau police officers, Thomas told a much different story just before she was arrested in the Wasilla-Palmer area in January.
Thomas said that Kenney started mentally and physically abusing her shortly after moving in with him about a year before his death on Nov. 29, 2014.
Thomas said Kenney sexually assaulted her on a regular basis and threatened to take her daughter away from her. Thomas also said Kenney would search her phone and prevent her from talking to her family.
On the morning of Nov. 29, Thomas said Kenney woke her up at about 4 o'clock and they argued in the kitchen.
Thomas said after Kenney shoved her, she picked up a knife from the kitchen table and started swinging. Kenney was 2 feet away and held up a chair to keep her away from him.
Thomas said she did not realize that Kenney had been stabbed until she saw his chest wound. She admitted she stabbed Kenney, but she did not intend to kill him.
She said Kenney later stumbled around the living room and tried to leave the apartment before emergency responders arrived.