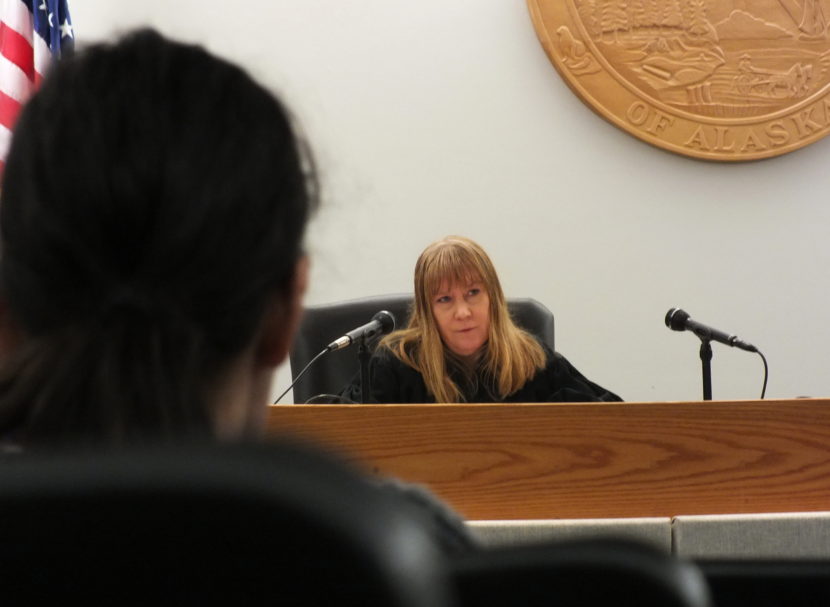 A long-time Juneau attorney entered a familiar courtroom at the Dimond Courthouse on Friday morning. But this time, it was through the front instead of the rear — and it was while wearing a judge's black robe.
District Court Judge Kirsten Swanson heard a dispute between a worker and his supervisor, and she had to decide whether a protective order in the case should be continued or dissolved. It's the first case Swanon's heard as a newly seated judge and the only one on her calendar Friday.
Gov. Bill Walker appointed Swanson to the bench in October to fill a vacancy created by retiring Judge Keith Levy. Swanson was one of 10 attorneys who applied to fill the seat.
Area Court Administrator Neil Nesheim said Swanson was sworn in by videoconference on Wednesday afternoon by Ketchikan Superior Court Judge Trevor Stephens, the presiding judge for the First Judicial District. Nesheim said Swanson spent most of Wednesday and Thursday preparing for work and filling out the paperwork that comes with a new job.
A formal, public ceremony for Swanson will be held at 3:30 p.m. Friday, Dec. 9, at the Dimond Courthouse.