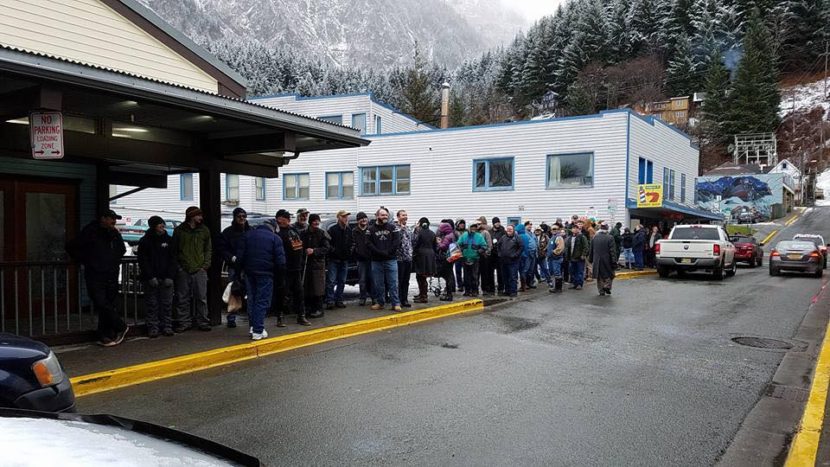 Friday was the opening day for marijuana retailer Rainforest Farms, and they had to close early because they sold out.
Facebook users shared photos showing lines to the store running down Second Street and around the block for the first legal marijuana sales in Juneau. The business planned to open at "high noon" and close at 6 p.m., but closed early after running out of product.
On Facebook, the business says it will harvest another crop this week and re-open in a few weeks. Rainforest Farms is the first business in town to make it to retail.
At least 10 other ventures in town have sought state licenses in Juneau for one or more aspects of the marijuana business – separate licenses are required for growing, processing, retailing and testing.