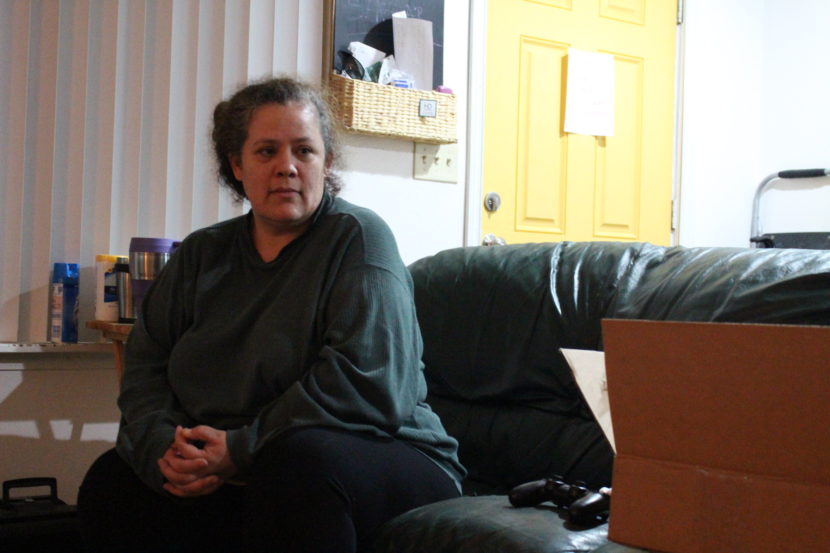 It could be harder for thousands of Alaskans to stay warm this winter. That's because a state heating assistance program — created when oil prices were up — has gone away. In the past, the program offered relief for families and individuals who earned too much to qualify for federal heating assistance. Now, some of those households are starting to feel the effects.
There's a white, rectangular box on Diane Buck's wall that's giving her a lot of anxiety. It controls the heat in her the three-bedroom home that she shares with her boyfriend, his daughter and his daughter's three children.
Right now, the thermostat's circular knob is turned to about 60 degrees.
"I call it the safe zone. The safe money zone. To get the house at least 69, 70, it will go up to here. The money zone is what I call it," Buck said.
And she says that's where her family would feel the most comfortable, temperature-wise, at 69 or 70 degrees. But as Buck suggests, turning the thermostat up to the "money zone" has consequences.
Even coming over here to look at it, she says, fills her with a sense of dread.
"It scares me. I really don't like messing with it. That's how afraid I am right now," Buck said. "Because if it gets any higher than $600 a month, I'm screwed. I'm going to get a disconnect notice because I can't pay it."
She says last winter it wasn't uncommon for her electric bill to climb to $600 a month — her entire disability check. And her boyfriend's income mostly covers the rent. A relative was helping out with some of the expenses last year, but he moved out.
So, for the first time, Buck says her family needed the extra help. And she hoped they could rely on a state heating assistance program to stay warm. They were counting on it.
"I called them and they said, 'No, we have a new application because of the budget cuts.' And that's when I'm thinking no we're still qualified because who in their right mind is going to do a drastic cut when there's family in need?" she said.
The Alaska Heating Assistance Program was created in 2008 when oil prices were high and the cost of heating fuel was, too. The application process was the same as its federal cousin, the Low Income Home Energy Heating Assistance Program.
But the state version served people above the federal income threshold. In other words, it helped families like Buck's who were on the bubble.
"I printed out the application. I had it all filled out," Buck said.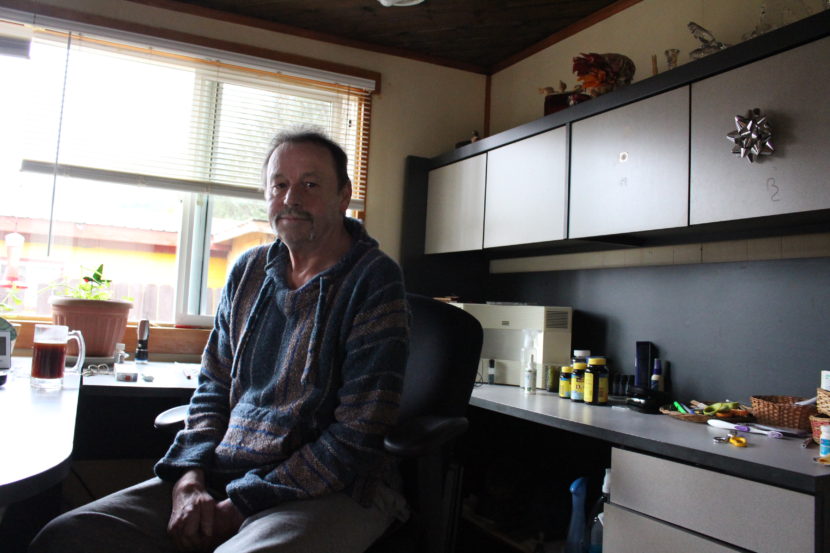 When the price of North Slope crude was soaring, those funds even carried over into the federal program. There was more heating assistance, overall. But the state program didn't make it through cuts to this year's budget.
"I could probably heat this house with two candles if I had to," said Fred Byrd.
He was also on the Alaska Heating Assistance Program. He's a former state worker on social security disability. And he still qualifies for some federal heating assistance. But he says it's about $500 dollars less than what he received before.
He thinks he'll be able to make it through the winter. In his words, his financial situation isn't in "dire straits." He understands why the program was cut, but he wishes he would have known before this November.
"It's a delicate subject. You get your hopes up. I might get subsidized for this and that will help," Byrd said. "And then they turn around and slap you in the face. 'Oh, no. I'm going to give you nothing.'"
The state sent out a letter this summer warning past recipients about the cuts.
And besides the declining oil revenue, the state says another reason it's doing away with the program is there just wasn't enough need. But Diane Buck doesn't agree. She says her family could have really used the help.
"It's sad. We actually have to wrap up in blankets. What can I do?" she said tearing up. "I can't even provide enough electricity because if I did, it would be over $600."
For now, Buck says it's about keeping the thermostat out of the "money zone."