The Homer Folk School recently opened its doors, offering a variety of hands-on classes in everything from beekeeping to kayak building.
On Oct. 8, the Folk School hosted a lively open house at the Ageya Wilderness Center to give the community a preview of some of the courses offered.
At one of the interactive demonstrations, Neil Wagner stands next to a wooden contraption about three feet tall. It looks a little like a medieval torture device, but it's actually an apple press. Wagner leads a group of kids as they learn how to make homemade apple juice.
The kids stand on tiptoe and drop apples into a whirring grinder powered by a small motor.
"Just throw 'em, there you go. Just keep your hands out," Wagner says, carefully shielding the kids' fingers from the spinning metal teeth.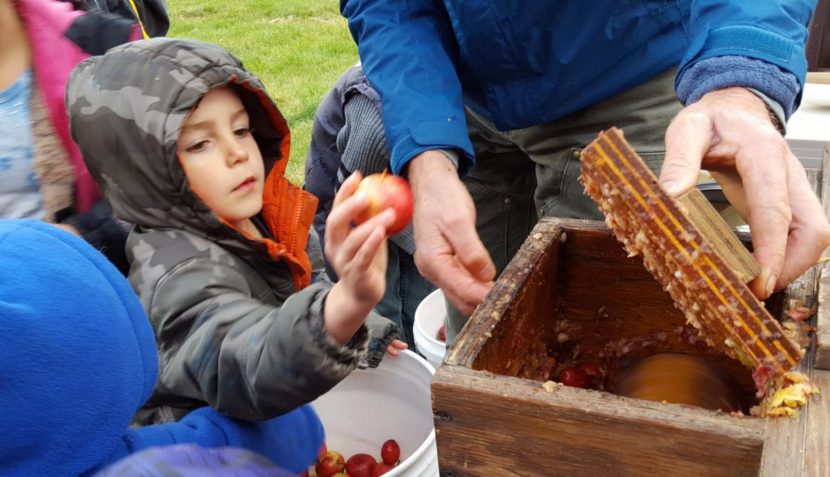 The grinder spits the chopped apple pieces into a large wooden bucket. Wagner likes to use a mix of sweet and tart apples to make juice. This year, he has baskets of Cortland, Parkland and American Beauties.
Once the bucket is full of chopped apples, he covers it with a wooden top.
"How are you gonna squeeze the juice out?" a boy asks, eyeing the bucket.
"Well, you'll see right now," Wagner answers. He turns a large metal screw by hand, pressing down the wooden top on the chopped apples.
The kids squat near the bottom of the press, watching a plastic tub slowly fill with apple juice. They crowd around the apple press, waiting for a cup of the sweet juice. To Wagner, the sight looks familiar.
"It's kinda like hornets flyin' around," he says, laughing.
A few steps away, in a nearby yurt, Maligiaq Padilla explains how to build a kayak by hand.
"When you build a kayak, you want to make sure you have a nice straight grain of the wood," Padilla explains.
Padilla lives in Anchorage, but he's originally from Sisimiut, Greenland, an Inuit town 30 miles above the Arctic Circle.
He kneels next to the 17-foot kayak and runs a finger along the curved oak ribs inside. There are 52 wooden ribs, each cut and bent by hand.
"You steam the wood or you soak the wood and steam it for about an hour, then you start bending the ribs," he says.
Padilla points out the little details that make this kayak special.
"There's the whale baleen, there's walrus teeth here and some antlers on the tips to protect the kayak. And this one is a sealskin rawhide," says Padilla.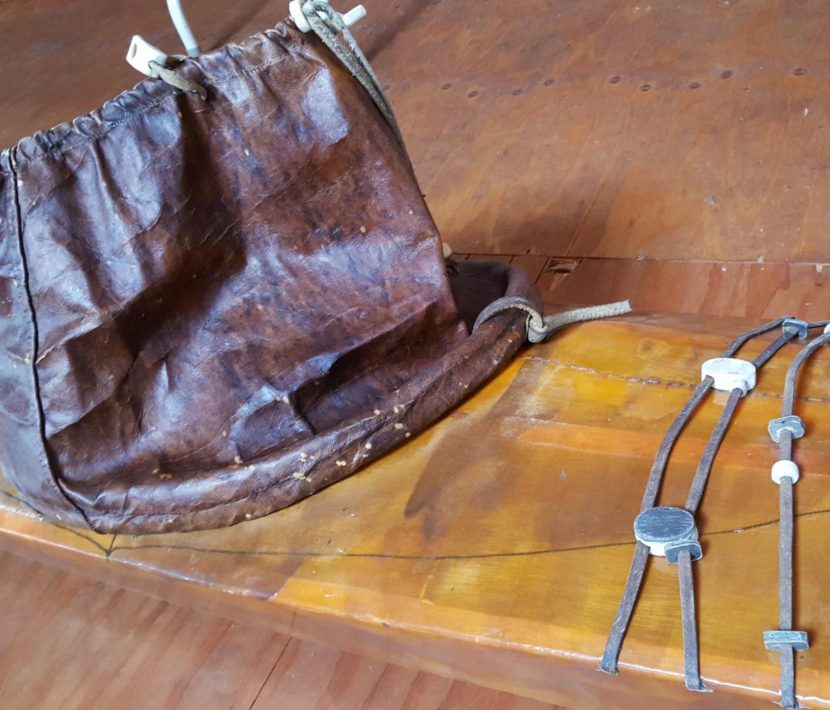 For Folk School Board Member Robin McAllistar, the opportunity to learn about other cultures firsthand is just one of the reasons why folk schools are so valuable.
"There's a continuum that all humans need in order to have joy, sustenance, sustainability, community and culture. Those are the things that Folk School brings," McAllistar says.
Having a folk school in Homer just makes sense, she explains.
"It's perfect for our town and our community, which is so rich with artisans and craftsmen," McAllistar says.
You don't have to be a master craftsman to teach a class at the Folk Homer School. At the open house, McAllistar herself led a seed saving class.
"This is called a wet set. I'm going to take just a piece of paper towel and I'm going to spread these seeds on it," McAllister explains.
There have been several past attempts to get a Folk School up and running in Homer. But this time, it's here to stay, McAllistar says.
"Homer Folk School is something that's going to be here for a long time. So hop on and enjoy the ride," she says.
The Homer Folk School currently offers a variety of classes, including carpentry, winter gardening and wild plant medicine. In the coming months, they plan to add more classes and expand their reach in the community.