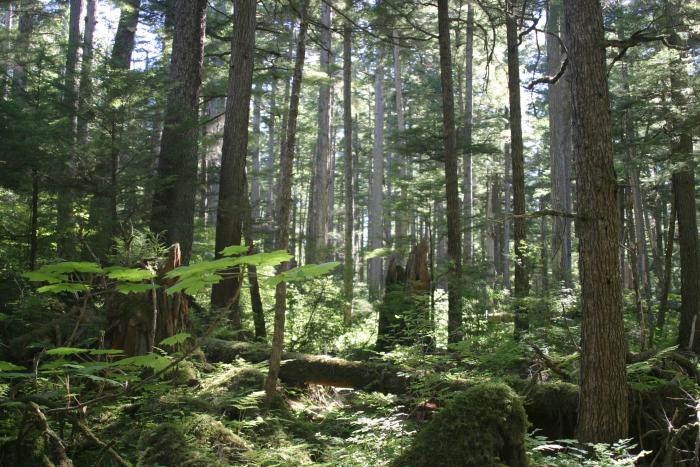 The deadline to strike a deal on Canadian softwood lumber imports into the U.S. came and went Wednesday. The past agreement controlled Canadian lumber import prices which allowed Alaskan lumber to compete in the market. The U.S. Lumber Coalition said that leaves American producers with little choice but to push for tariffs on Canadian wood.
The U.S. and Canadian governments have been at odds for decades on whether Canadian sawmills receive government subsidies, particularly "stumpage" fees, a tax on harvested trees. Mills in the states say that gives Canadian producers an unfair advantage in the U.S. market.
The most recent deal struck in 2006, expired in 2015 and a standstill period was in effect until Wednesday. It was designed to keep Canadian timber within a certain price range. If it fell below that range, tariffs would be enacted. The U.S. Lumber Coalition said that leaves two choices in the matter, make a deal or file cases with the U.S. government to impose tariffs.
"It's very likely you will see trade cases here relatively soon, soon as frankly we feel that it's the best time to file such cases," said Lumber Coalition spokesman Zoltan van Heyningen.
He said it would prefer a deal between the two countries and will continue to push for one, but for now is urging U.S. producers to file cases.
"At the same we're going to be on a dual track of continuing to work with our government towards a new agreement," said Heyningen. "We're going to push really hard to make as much progress as possible as quickly as possible in that regard as well."
The Coalition would like to see that deal be structured around limits on Canada's share of the U.S. market. Heyningen said during the last deal, Canada's share hovered around 28 percent and is now creeping up to about a third.
According to a Bloomberg report, British Columbia producers want something similar to the 2006 agreement by keeping tabs on prices.
Despite the deadline, officials are in Washington this week working towards a deal that would "maintain Canadian exports at or below an agreed upon U.S. market share."
What this means for the timber industry in Southeast depends on the lens you're looking through.
Alcan Forest Products is based in Ketchikan, but operates in Canada as well. Alcan Partner Brian Brown told KSTK in an earlier interview the uncertainty of a new trade agreement is making Canadian sawmills unable to commit to prices on Alaska logs.
"Up here in Alaska and northern B.C., we can't sell logs a truck load at a time. We have to transport them to the market," said Brown. "It's a lot riskier when these guys start throwing threats of these tariffs out there."
Brown said Alcan does three to four shipments into Canada a year. He said each shipment is about 600,000 tons and is valued around $1 million U.S. dollars.
He doesn't buy into the argument that Canadian companies are subsidized, and said he would prefer a free market and no tariffs.
Others in Alaska disagree. Owen Graham of the Alaska Forest Association said he would like to see the 2006 deal renewed. He said Canadian producers' low operating costs and a weak Canadian dollar is hurting Viking Lumber's hemlock production. Viking is Southeast's largest mill.
Alaska State Forester Chris Maisch said he agrees that a renewal would be best. He said most Alaska timber is exported to foreign markets, mostly Asia.