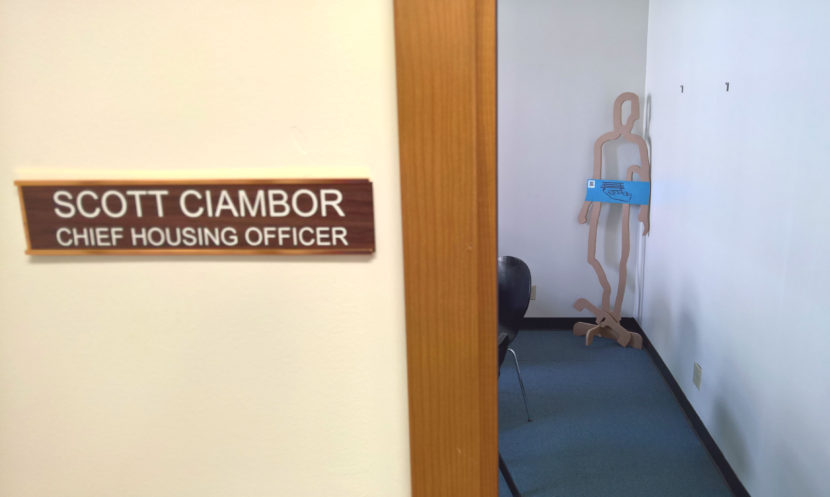 The life-size wooden figure intended to raise awareness of homelessness stolen from outside Juneau's City Hall has been replaced.
The theft happened last month. Organizers of the nationwide project in Charleston, South Carolina, sent the replacement figure.
Before the original was stolen from outside City Hall, Juneau's Chief Housing Officer Scott Ciambor had submitted a picture to the project organizers. Their goal was to have a picture with the figure from the city halls of every state capital.
For security reasons, Ciambor says he is going to keep the replacement in his office. He said he'd be happy to discuss homelessness with anyone interested.