Update | 6:38 p.m.
The Juneau Empire reports that the fire is out and there were no injuries.
Scott Burton shot this video of the boat fire earlier this afternoon.
Original story | 2:48 p.m.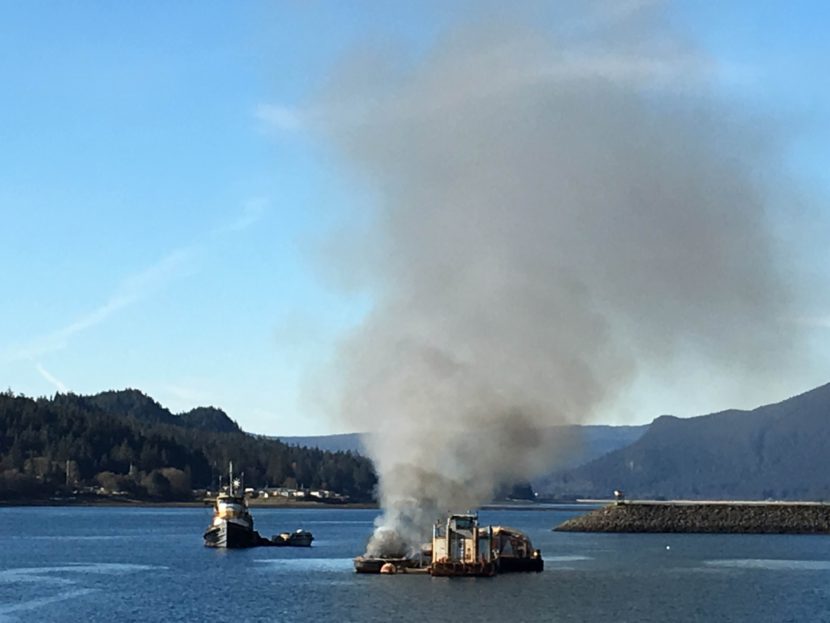 Smoke is billowing up Gastineau Channel this afternoon from a boat fire near Aurora Harbor.
The fire appears to be burning aboard a barge. Shortly after 2:30 p.m. an ambulance and three fire trucks arrived on the scene. An emergency boat was in the water but had not approached the fire directly.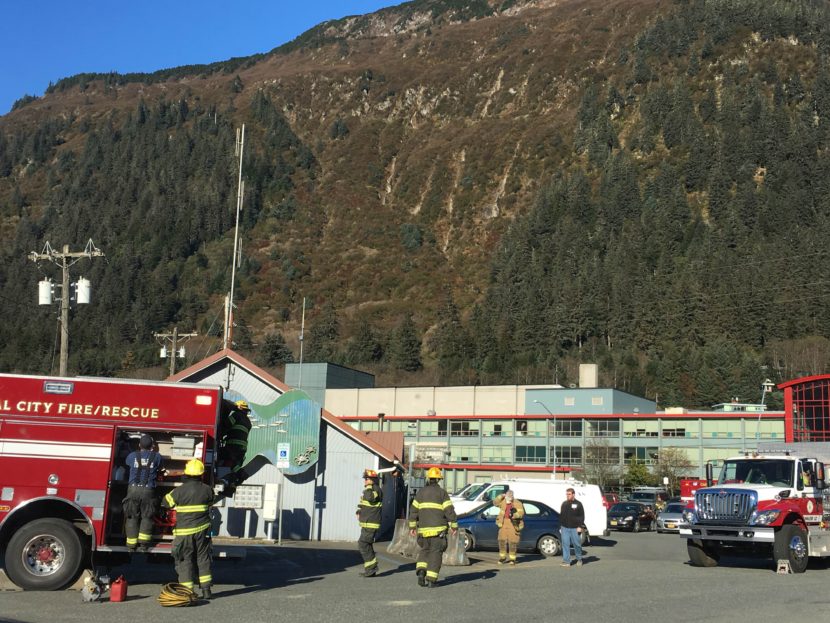 Local Coast Guard and Juneau Docks and Harbors officials weren't ready to comment on the incident.
This is a developing story, check back for updates.