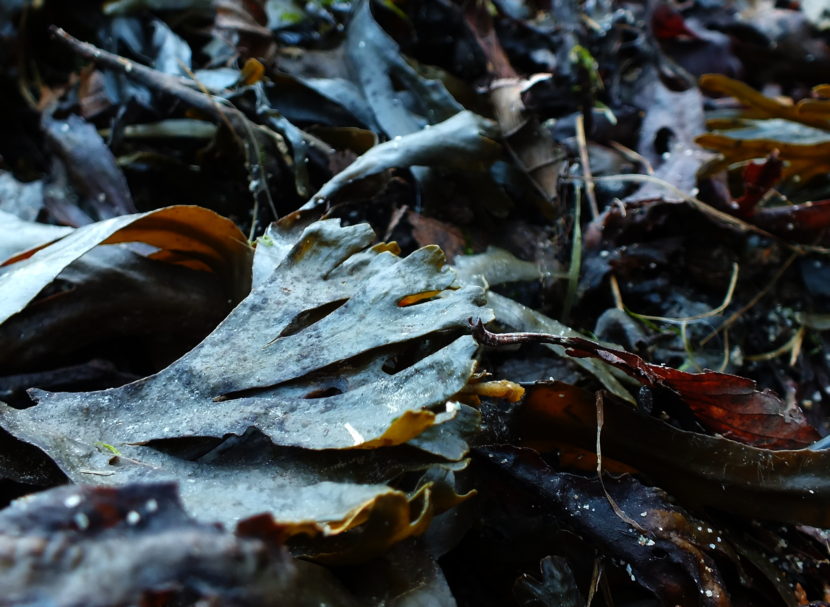 Those dying and yellowing plants that you have in your garden? Get rid of them, or they'll just become prime habitat for egg-laying slugs this fall.
Master Gardener Ed Buyarski explained the basic garden cleanup routine during the latest segment of Gardentalk that aired on KTOO's Morning Edition.
Cut back all of your wilting flowers and perennials and dispose of the stems and leaves in your compost pile along with some seaweed or horse manure.
You can also spread about 2- to 4-inches of seaweed on the surface of your garden or planter as a form of mulch. For those empty garden beds that don't feature any bulbs or other overwintering plants, you can work the seaweed into the soil so that it will quickly break down.
"As I've been doing cleanup, I'm finding slug eggs out there," Buyarski said. "We had a tremendous year for slugs this year. And, if we don't get much of a winter again, it may be even worse next year."
The small amount of salt content in seaweed may repel slugs. It's also loaded with potassium and other trace minerals that would be beneficial to your garden.
Crushed shells and bones also provide calcium and phosphorous, which can act as a slow-release lime agent.