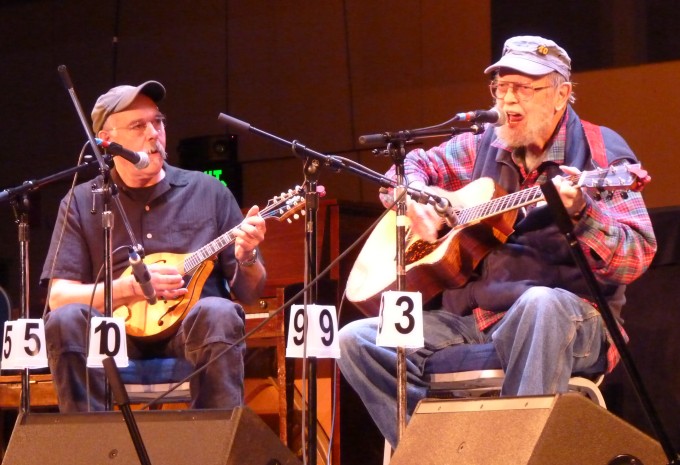 Bob Banghart jokes that he was hired for his first, real full-time, year-round job when he was only 57 years old. Now, nine years later, he's retiring.
Friday, Sept. 30, was his last day as Deputy Director of the state's Division of Libraries, Archives and Museums.
Banghart says he'll do a little moose and deer hunting this fall.
He'll also be preoccupied coming up with music for an old friend from Perseverance Theater, Molly Smith, currently artistic director at Arena Stage in Washington, D.C.
Smith is developing a stage version of the book "The Snow Child" by Palmer author Eowyn Ivey. Banghart, who plays mandolin, fiddle and guitar, is working on the musical score.
"It's an Alaskan story based on the '20s," Banghart said. "Americana, string band stuff: Shades of bluegrass, shades of Americana, a little bit of theater music. Musical theater has a certain element to it. Usually there's an emotional moment with a big swing in it. There's dance."
Banghart just wrapped up his work on SLAM, formally known as the Father Andrew P. Kashevaroff State Library Archives and Museum.
Banghart spent most of his nine years of state employment helping guide that project to completion.
The facility in downtown Juneau just opened this spring.