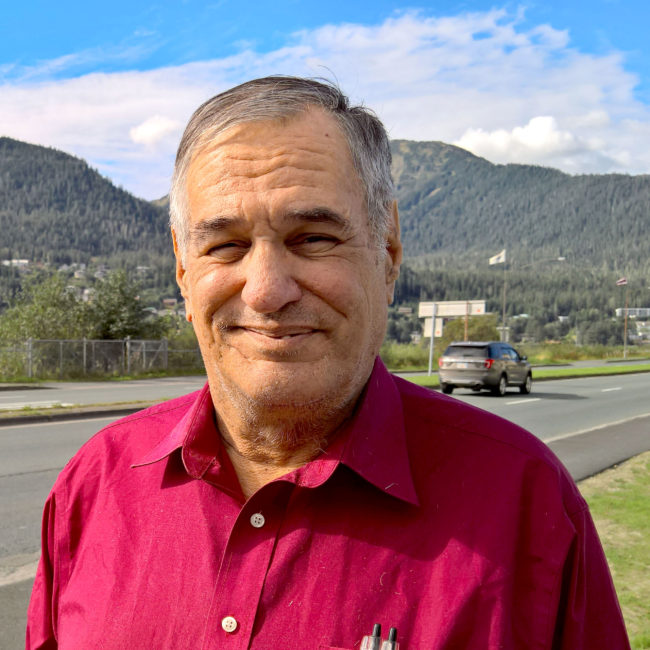 William Quayle Jr. is running for the Juneau Assembly District 1 seat and he's listed first on the ballot this year.
Among the places he announced his run was Twitter – where for years he's also publicly shared a fixation with very large breasts.
Since 2009, @wquayle2009 has tweeted more than 400 times about a fixation with women with very large breasts. The user also promoted his pedicab business and announced a run for Juneau Assembly.
The women are professional adult models who post revealing photos of their surgically enhanced breasts — sometimes as big as a P cup.
In one incident, after a woman publishes a revealing photo of her breasts, Quayle replies, "will you ever breast feed babies?"
Quayle's tweets sometimes ask the models where they live and to visit Juneau. In one exchange, a model tells him she's not interested, and he stopped engaging her publicly.
Quayle declined an interview request, but said in an email:
"I do not wish to discuss about my fetishes, I am a heterosexual male and that is that. I do have original ideas that my competition does not have. All they want to do is tax and cut budget."
Quayle did not explicitly confirm or deny that the account was his.
Quayle is running for the District 1 assembly seat against Arnold Liebelt and incumbent Mary Becker.
The municipal election is next Tuesday, Oct. 4.
Other assembly candidates' social media posts appear tame.