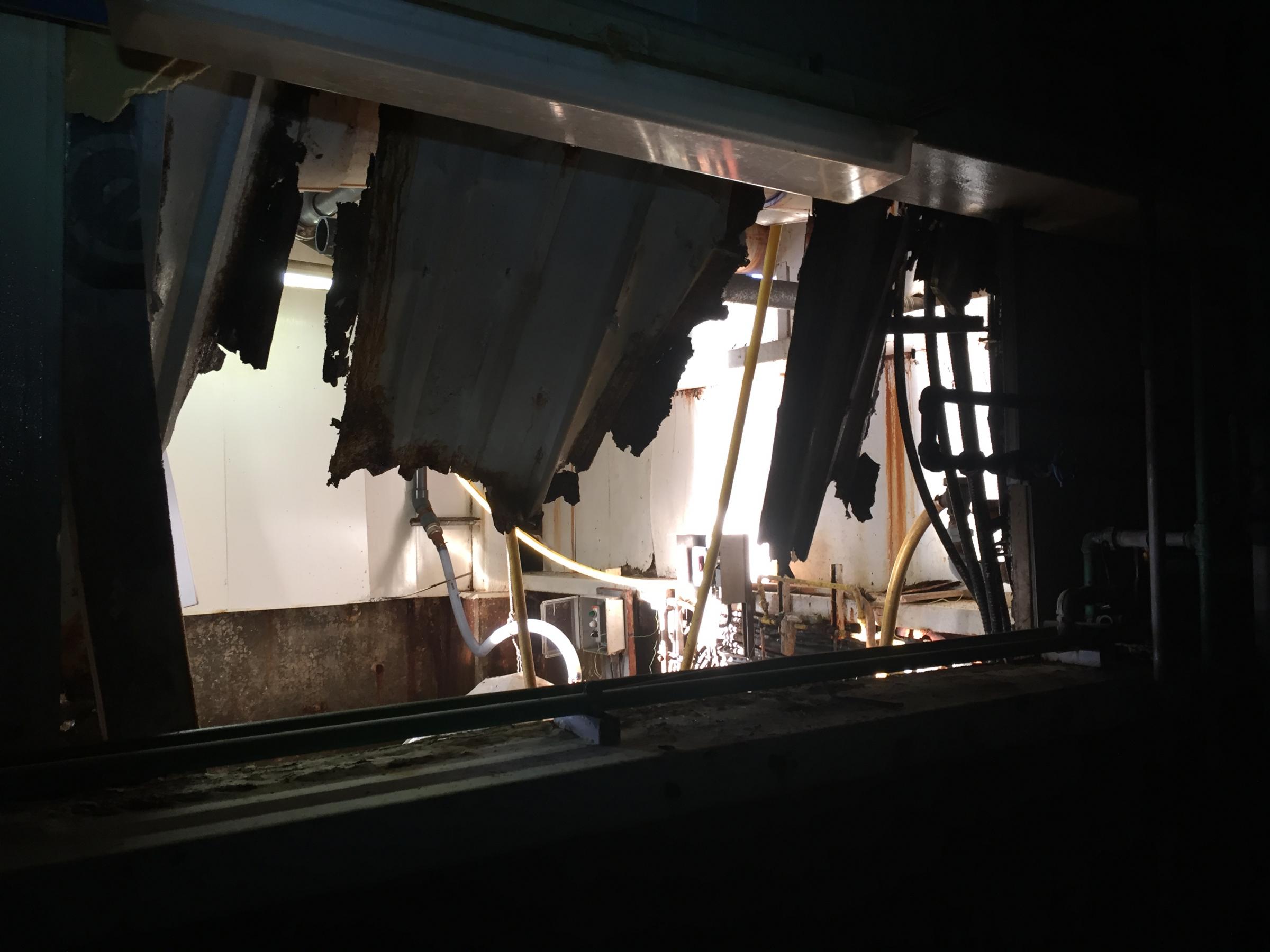 Police are investigating an explosion that damaged the Westward Seafoods plant Monday night.
No one was injured in the blast, but the Unalaska Department of Public Safety estimates the building sustained more than $100,000 in damage.
Public Safety Director Mike Holman said thirteen responders arrived at Westward about 6:45 p.m. to find smoke pouring out of the plant.
"There was heavy smoke and steam coming out of the fish meal area," Holman said. "The sprinklers were going off, and fire alarms were going off as well. But they did not find a fire."
Responders ventilated the building as they searched for the cause of the smoke, Holman said.
"The best guess is that there was some type of an explosion caused by the fish meal dust being ignited in a confined area," he said.
Westward's Plant Manager Dan Le said a seawater line broke around 6:30 p.m. on Monday. Holman said that burst pipe could have ignited the dust and caused the explosion, but police are still investigating.
"It could have been the pump or something else," he said.
Meanwhile, Le said the plant is still operating but a section has been closed because of the  damage.