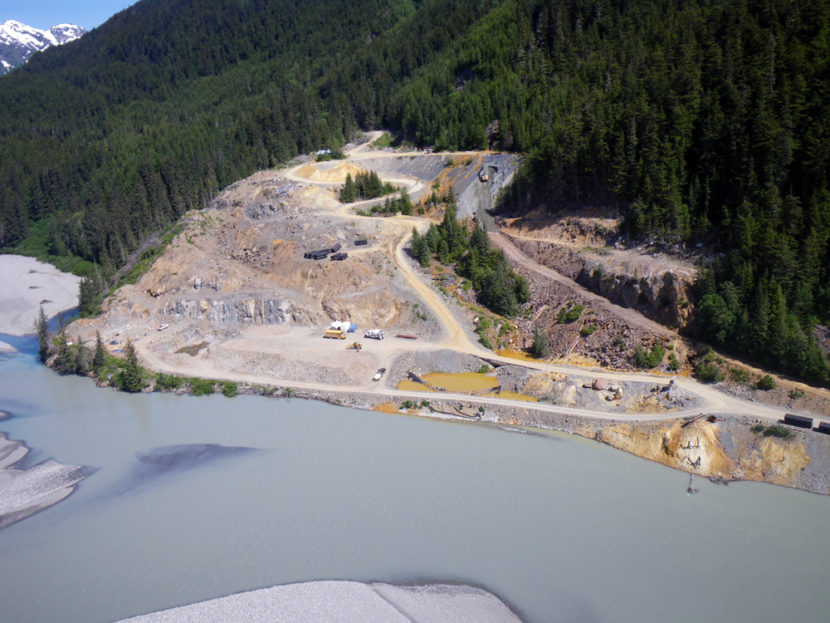 A group of Alaska Native leaders said the Alaska congressional delegation's Sept. 8 letter to the U.S. State Department on transboundary mining is not enough.
A union of 15 federally recognized Alaska tribes called the United Tribal Transboundary Mining Group said the International Joint Commission needs to become involved now. The commission addresses U.S.-Canada water issues.
"We often talk about potential harm, but as you and I are talking right now, the Tulsequah Chief Mine continues to pollute the Taku River watershed," said Transboundary Mining Group Chair Fred Olson Jr. "Sure, it's on a small scale, but now coming down the line there are these big scale projects."
Olson said the group wants the issue to be escalated to the federal level sooner than later.
"As long as Alaska and British Columbia dance around, it certainly seems to have delayed the federal action that needs to happen," said Olson. "No matter how good the talks are between Alaska and B.C., those aren't the talks the need to be happening."
Alaska Gov. Bill Walker and B.C. Premier Christy Clark signed a memorandum of understanding last year. Olson said the group takes issue with these steps because they're not legally binding and they leave Alaska tribes "on the outside looking in."
The Alaska delegation's letter is the second this year. It includes several requests it would like the State Department to address, including Joint Commission involvement and the appointment of a U.S.-Canada representative.
Last month, Joint Commission expert David La Roche said commission involvement was unlikely because Canada has shown no interest, and the U.S. hasn't shown that it's taking the issue seriously.
State Department officials and Environmental Protection Agency representatives visited Southeast Alaska watersheds in August at the invitation of the Central Council of Tlingit and Haida Indian Tribes of Alaska.