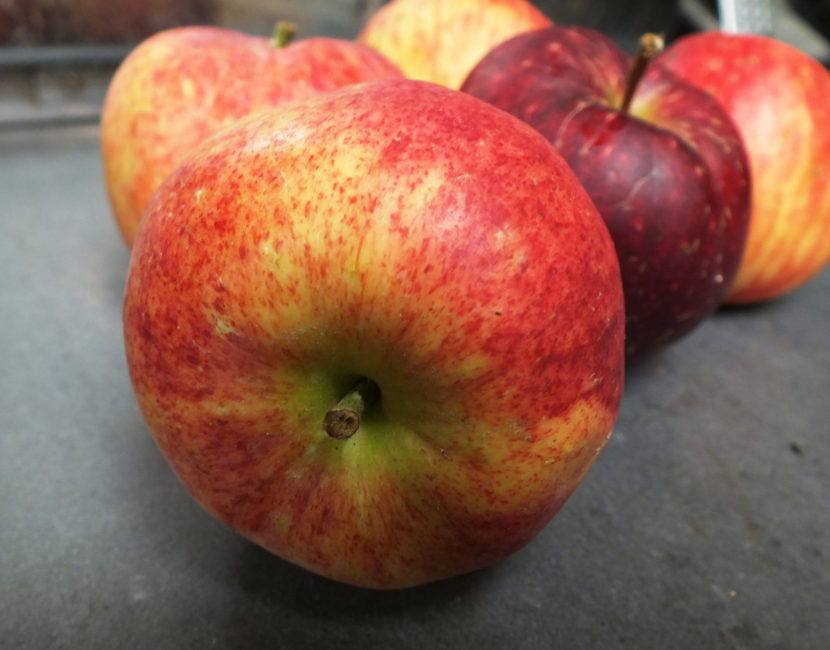 You have tons of apples to make pie? But you're not eager to do a lot of baking right now?
Here's a tip: Make a bunch of pies and then seal in plastic bags before placing them unbaked in the freezer. When you have a hankering for pie, just pull one out of the freezer, remove from the bag, and bake twice as long as an unfrozen pie.
"From freezer to eating is about two hours roughly of baking compared to a fresh apple pie, not frozen, usually takes about an hour," said Master Gardener Ed Buyarski during this week's edition of Gardentalk that aired on KTOO's Morning Edition.
Buyarski usually turns his stove to 350 degrees, and waits until he sees a little smoke and stuff bubbling out of the pan. He usually finishes baking before the crust edges get too brown or begin to burn. Buyarski said he and his wife usually make a bunch of pies at once, primarily using his mother's old pie crust recipe. They also add a little sugar, nutmeg and cinnamon.
"My first apple pie away from home was terrible," Buyarski said. "I couldn't find a girl in college who know how to bake an apple pie. I did it by guess and by-gosh. After I did that, I called my mother to get the proper recipe."
In this week's segment, Buyarski also explained how to make apple jelly, applesauce and apple butter. He also provides a primer on when to pick apples and choosing different varieties for your cooking projects.