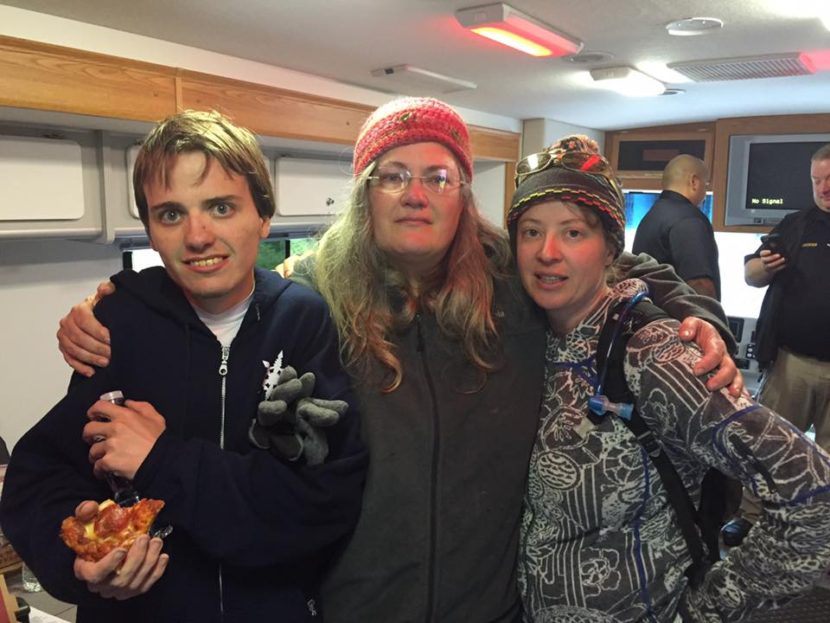 Update | 3:23 p.m. Thursday
Ryan Harvey was found about 12:30 Thursday afternoon.
Juneau Police Lt. Dave Campbell said a pair of hikers not affiliated with the search effort found the 22-year-old Harvey about five minutes up the John Muir trail.
"Talking to a few people and seeing what's going on Facebook, right now I think the tone would be described as relief," Campbell said. "People are very happy that he has been returned and returned safely."
Campbell said Harvey seemed to be overwhelmed when he was brought back to the Mobile Incident Command Center stationed on the University of Alaska Southeast campus.
"Fortunately, he was found safe and sound. He's been returned to family. It was a very good end result to something that could've ended very tragically," Campbell said. "When the announcement was made to the people that were gathered outside the mobile incident command, there were cheers. I saw some tears. Just an overall flooding of emotion that took place."
Harvey was wet and cold, but he did not appear to be injured. His parents took him home.
Ryan's dad, Terry Harvey, said it was a long 18 hours. He said he doesn't know the whole story yet, but thinks Ryan got turned around on some of the trails between the university library and rec center.
Campbell said they'll wait before trying to ask Ryan Harvey about what happened and how he went missing on Wednesday afternoon. Harvey apparently left a cell phone and his coat behind in the library.
Harvey, who has autism, was considered as a vulnerable adult who was not dressed appropriately for the weather.
Campbell said as many as 60 first responders and volunteers actively helped with the search Wednesday night and Thursday morning. They primarily concentrated their search efforts in the vicinity of Back Loop Road.
Terry Harvey said he's grateful for all the help from the hundreds of friends, neighbors and law enforcement officials involved in the search. He said he was too emotional to talk at length.
Update | 12:59 p.m. Thursday
Juneau Police Department officials say Ryan Harvey was found on Thursday and reunited with his mother. There were no other details immediately available about any potential injuries, or where or how he was found. We'll pass on those details once they are available.
Original story | 1:45 a.m. Thursday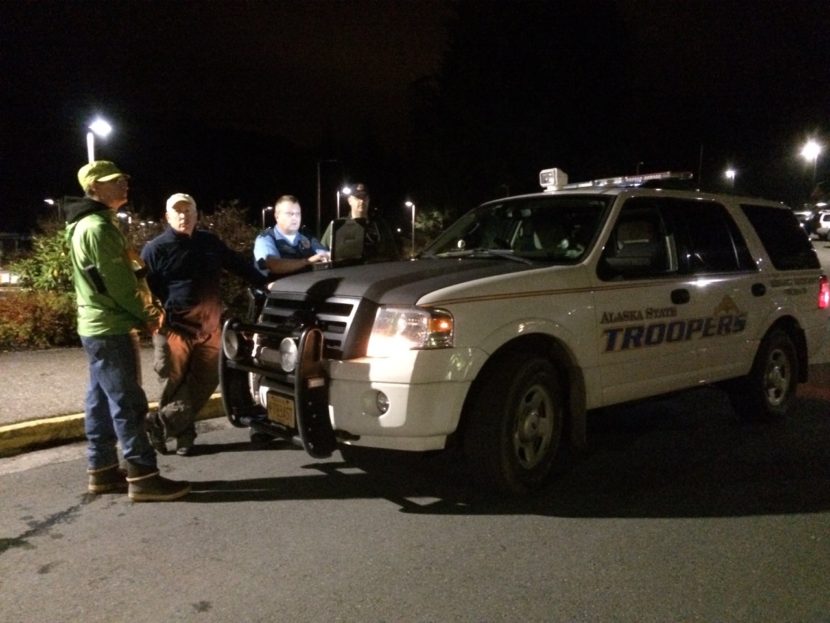 Local law enforcement, volunteers and dogs scoured the University of Alaska Southeast area late Wednesday night looking for a young man with autism who is missing.
Nearly 40 volunteers responded to calls for help on Facebook and texts from family friends to help search. Many volunteers were sent home at 12:30 a.m. to get sleep and asked to return at 6:30 a.m., though others carried on.
Search crews were told 22-year-old Ryan Harvey was last seen around 2:10 p.m. Wednesday afternoon walking away from the university library toward Back Loop Road.

Lt. Kris Sell of the Juneau Police Department was coordinating the search at the staging area Wednesday night.
"Ryan does have autism. We are very anxious to find him," she said. "We're concerned he will not find shelter for himself and may hide from searchers if he's scared. So, at this point, we are starting with the use of some dogs, but we also have volunteers out to help us search for Mr. Harvey."
She said Harvey is 5-foot-5-inches tall, and weighs 100 pounds. He was wearing blue track pants, and a light colored running shirt with a logo over the breast.
While volunteers waited in the misting rain to get their assignments from Lt. Sell, a man showed up with two full-sheet pans filled with piping hot chocolate chip cookies.
Harvey is the second missing young man police said they were searching for Wednesday. Separately, the department had earlier solicited the public's help to find 22-year-old Christopher Edward Orcutt. Orcutt was last seen in downtown Juneau on Aug. 25.
Editor's notes: Headline has been corrected; UAS officials say Ryan Harvey is not currently a student. Kelli Burkinshaw participated in the search as a volunteer.