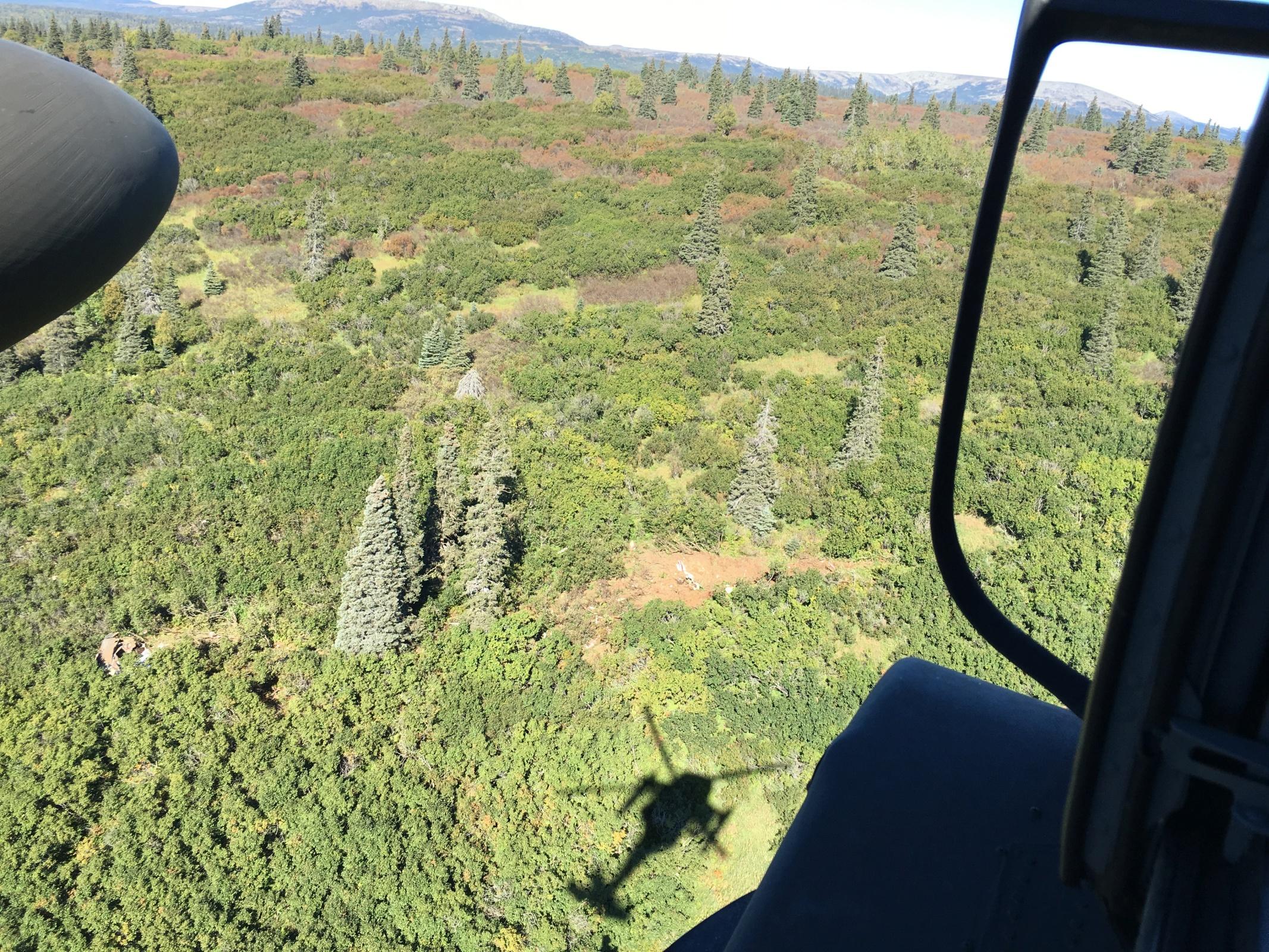 The investigation continues into a mid-air plane collision northwest of Russian Mission on Wednesday that left no survivors.
Alaska State Troopers and investigators with the National Transportation Safety Board are heading to the crash sites today.
"Our focus is on body recovery efforts," said Megan Peters, public information officer for the Alaska State Troopers.
"The NTSB is the agency that actually investigates the cause and circumstances of aircraft crashes."
The recovered bodies will be sent to the State Medical Examiner's Office in Anchorage. Alaska State Troopers have identified the two aircraft and the five victims.
The Renfro's Alaskan Adventure Super Cub flying from Bethel to a hunting camp carried pilot Zach Justin Babat of Montana, 44, and passenger Jeff Thomas Burruss of Haines, 40.
The RAVN C208 Caravan flying from Russian Mission to Marshall carried pilot Harry Wrase of Wasilla, 48, and passengers Aaron Jay Minock of Russian Mission, 21, and Steven Paul Andrew of Kenai, 32.
NTSB Alaska Chief Clint Johnson said the planes crashed about a half-mile away from each other across a terrain of rolling hills and thick alders. Two investigators reached the Caravan crash site Wednesday evening just before dark.
"The briefing I was able to get from Mike Hodges, who was on scene briefly last night, indicated that the airplane is badly fragmented. Didn't go into any other details," Johnson said Thursday morning.
With the hike through the dense brush and rapid loss of daylight, the investigators were only at the site a short while.
"What they were able to do," Johnson said, "was get an idea of what equipment is going to be needed to do their job."
NTSB investigators are reviewing the limited radar data available from the area. At this point, how the planes collided is unknown.
"Keep in mind that where this accident or mid-air collision took place is in what we refer to as uncontrolled air space where they're not under control of any air traffic control, or ATC, services at the time," Johnson said. There is what we refer to as ADSB, which is a type of tracking system. But nevertheless, this accident took place in uncontrolled airspace, so it's incumbent on each one of the pilots, each one of the flight crews to see and avoid the other airplane."
Kristen DiMartino was one of the last people to see Wrase, the RAVN pilot, and one of his passengers alive Wednesday. She was one of the three people on the RAVN plane as it flew from Bethel to Russian Mission and remembers Wrase and the other passenger admiring the aircraft.
"I feel like I'm still in shock, because I'll never get that image out of them being so happy." DiMartino said. "They were so happy. They were just talking about the plane and literally saying how awesome it was, and then I find out they're gone."
The plane dropped DiMartino off in Russian Mission and picked up another passenger before flying north to Marshall. The plane never reached its destination.
Behavioral health counselors with the Yukon Kuskokwim Health Corporation are standing by at village clinics across the Yukon Kuskokwim Delta and in Bethel to talk with family members and loved ones of the victims. Anyone who would like to call and speak with an emergency clinician can call 907-543-6499.