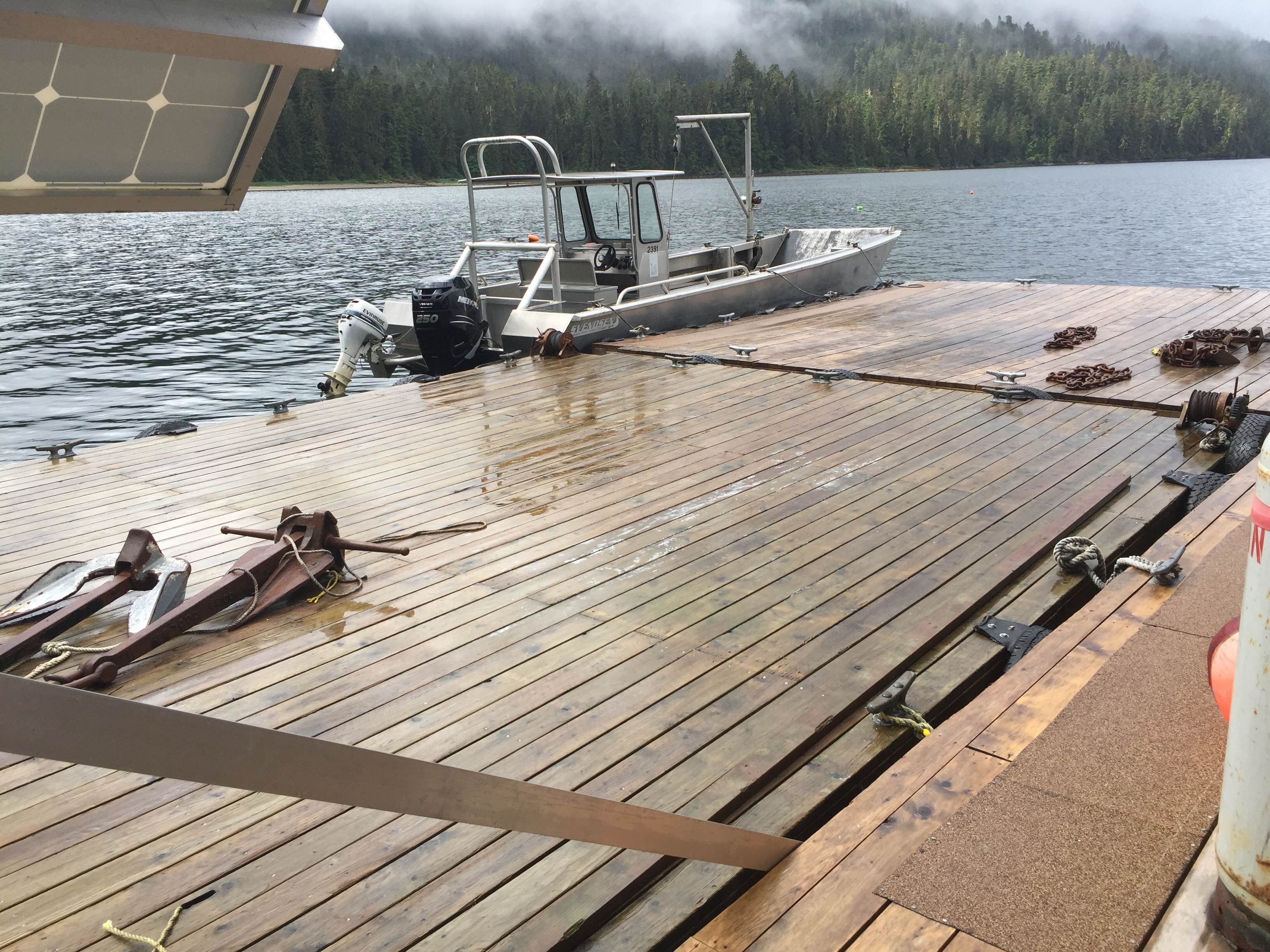 As the Wrangell ranger district moves forward with improvements to the Anan Bear Observatory trailhead and observation deck, some may have noticed one change within the Anan master plan already happening.
"We placed a larger float in Anan Bay this summer in mid-season for use of any of the visitors going there," Wrangell District Ranger Bob Darymple said. "It's constructed from other floats that we had around that weren't being used at the time."
Darymple said the temporary float was placed between the trailhead and administrative float house.
The 20-by-24-foot float will likely stay in Anan Bay for the next couple of seasons before the Forest Service makes a decision on implementing a larger 90-by-28-foot constructed float, he said.
"With this new asset out there, we want to see how it's working out for the visitors and get their feedback," Darymple said. "I wouldn't want to put a time frame on it, but I think we need to evaluate the use of this float before we would make a substantial financial commitment to a different floating structure."
The preliminary plan shows the larger float supporting four larger boats and two beaver planes, as well as a ramp for a small skiff.
This mooring float plan comes after a controversial dock project was put off in 2015. Darymple said that project may still be on table after all options are evaluated.
"I wouldn't say it's totally scraped," he said. "The regional forester wanted us to evaluate these other options. I think this is a continuation of that."
If the larger float is implemented, then the Forest Service would put contracts out to bid for both the final design and construction, Darymple said. An evaluation of the seafloor would also need to be done to design the anchor system.
The float's location would likely be farther out than the existing float house.
Darymple said the Forest Service will get feedback from guests at Anan and at its annual meeting this fall with Wrangell tour operators.
The official viewing season, which requires visitors to purchase permits, came to a close Aug. 25, but Anan is still open to visitors.