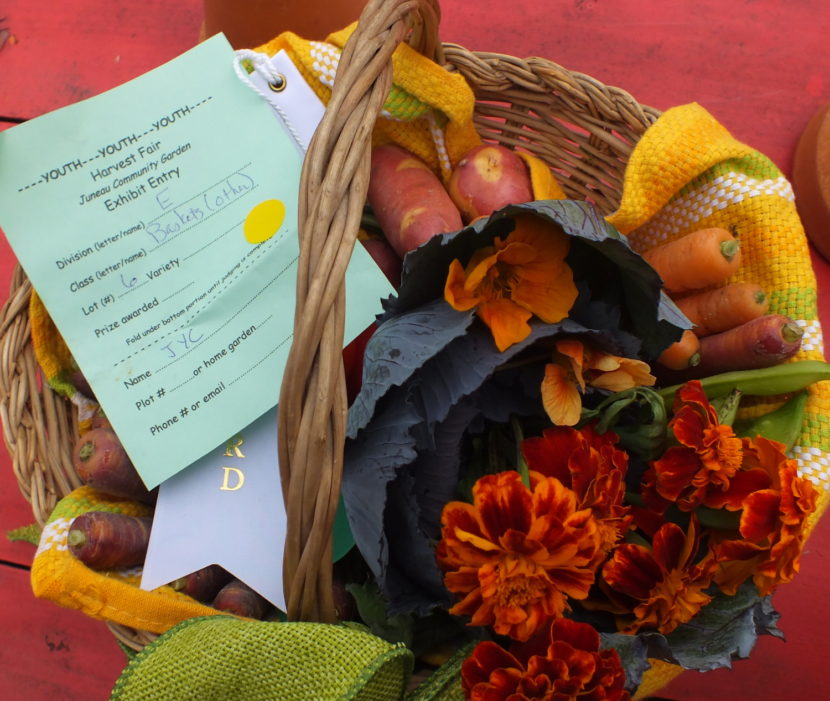 The annual Harvest Fair and Farmers Market is this Saturday at the Juneau Community Garden on Montana Creek Road.
"Folks can bring from all over town their produce, can bring their best, their biggest, their weirdest, those twisty carrots, the zucchinis with noses and toes, strange potatoes, or beautiful produce and flowers, jams and jellies and preserves," said Master Gardener Ed Buyarski who frequently serves as a judge during the event.
Buyarski recommends gardeners get their entries turned in before 10:15 Saturday morning. All of the entries will be available for public viewing once judging wraps up at noon.
During this week's edition of Gardentalk that aired on KTOO's Morning Edition, Buyarski also provided a few tips for harvesting potatoes and yellow transparent apples which may already be maturing.