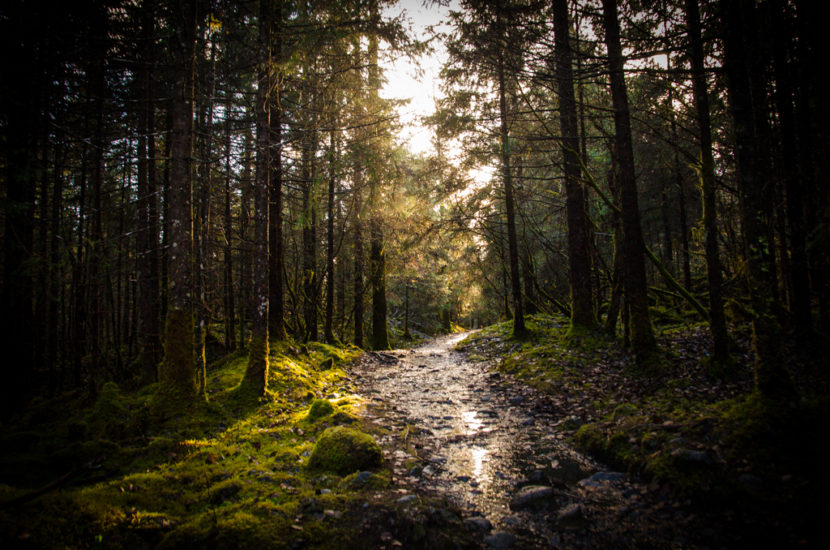 The U.S. Forest Service plans to expand parking, extend a trail and improve an outhouse near the West Glacier trailhead.
The Alaska Department of Transportation recently awarded the Forest Service the $294,000 grant to pay for the improvements.
The Forest Service's Ed Grossman, who manages recreation programs in Juneau, said the potential cost for the project could change, depending on contractors' bids.
"It includes some additional parking, it includes about a four-tenths of a mile trail that'll parallel the existing road and bike path," he said.
The grant will help the final phase in a decade-long project to the fix the trail area.
"The road used to be dirt, and heavily potholed," Grossman said, "and the parking was just pretty much willy-nilly, so all of that was improved in former phases."
Over the past few years, numerous people have gotten lost on the trail—most recently Saturday, KINY reported Monday.
While the project will include signage, modifications won't go beyond the trailhead, Grossman said.
"So there isn't any additional work being done in this phase beyond the trailhead," he said, "where it seems like more people are getting lost than they should."
Construction could start as soon as this fall.