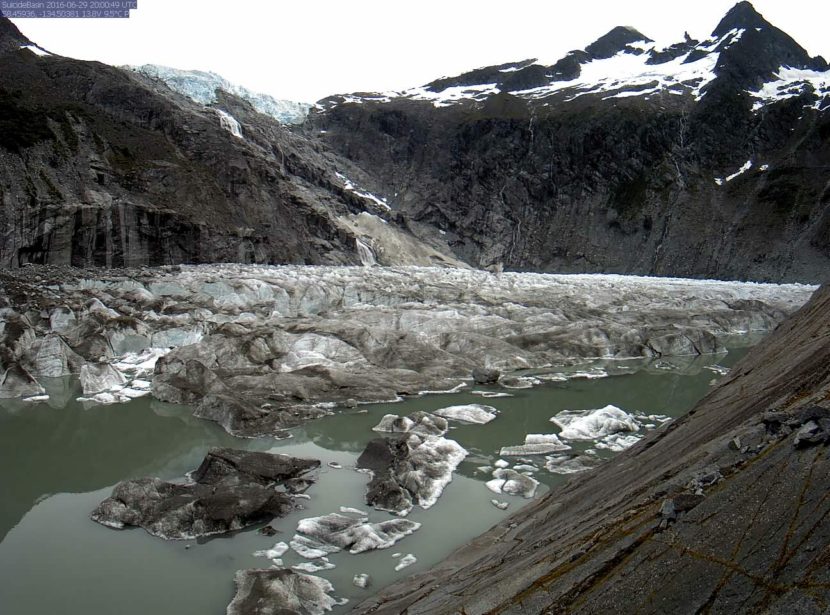 Water levels are rising in Mendenhall Lake and Mendenhall River because of another glacial dam release, also known as a jökulhlaup, that started Sunday from Suicide Basin above Mendenhall Glacier.
Rick Fritsch of the National Weather Service said the lake and river were bank full at 8 feet at about 4 a.m. Monday. Fritsch said water levels are rising about an inch an hour, but they should crest at about noon Monday before reaching minor flood stage at 9 feet. Water levels may approach the shoulders of the road to Skater's Cabin, nearby campground and boat launch. No significant flooding is expected from the latest event.
This is Suicide Basin's second glacial dam release in the last five days and the fifth so far this season.