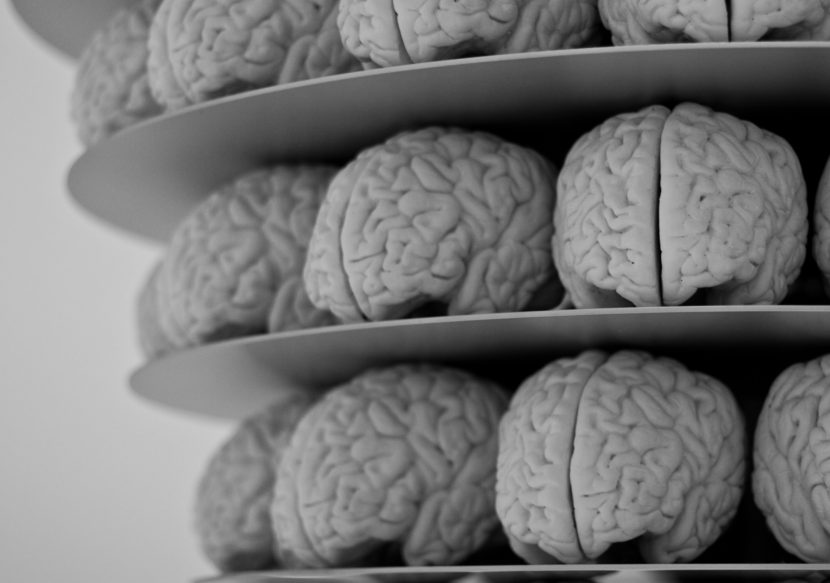 No one knows the challenges of living with a mental disorder better than someone who has been diagnosed with one. That's the argument the founder of a new nonprofit made to explain why his organization will be effective helping improve life for the mentally ill, starting with housing in Juneau.
"I suffer from a mental illness and have for about 25 years," said Gregory Fitch, the founder of the Mental Health Consumer Action Network, or MCAN. He has schizoaffective disorder, "Which is minor schizophrenia, I also have bipolar and I have what's called borderline personality disorder."
"I got together and started to realize that maybe we need to come together as a people to have our voices heard. That's what MCAN is about. MCAN is about reaching the top level of policymaking, have our voices and concerns heard, so we can get better benefits from policies that affect us," Fitch said.
He calls people who, like himself, suffer from mental illness "consumers." He said the word is already widely used in mental health care and it reduces the stigma attached to the words "mentally ill."
He first thought of starting MCAN eight years ago while working for another community organizer. He said his battle with mental illness slowed the process for getting MCAN off the ground, but recently he found himself in the right place and decided it was time.
"I got better on the right medications. It's working and I said, 'You know what? It's time to do this.' So we did it. We incorporated in April." Fitch said. "Since then we have built a massive organization. We have a major president onboard who (was) the president of ACORN International, his name is Wade Rathke. He supports us. We have a local board of representatives here in Juneau."
ACORN International is the organization Fitch worked for when he first imagined MCAN. A funding shortage and public embarrassment from an embezzlement scandal forced ACORN to disband in 2010 after 40 years of activism.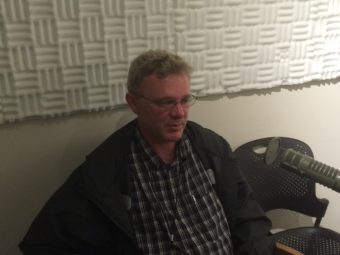 Fitch is not a registered lobbyist yet. Under State law, he doesn't have to register until he gets paid. His first goals on MCAN's list are to educate people on the issues the mentally ill face and to offer a solution to one of their biggest problems – housing.
Dominic Smith is helping Fitch launch MCAN. He's also a consumer. He said he has a slew of diagnoses starting with clinical depression and attention deficit disorder.
"I have generalized anxiety disorder. I have panic attacks, sometimes they can be minor and it's just, you're irritated, agitated and people think you're just a jerk. They think you're angry and violent, but I'm not a violent person," Smith said.
Also on his list are post-traumatic stress disorder, seasonal affective disorder and insomnia.
"The big thing is when I have anxiety or a panic attack, I cannot function. Sometimes I cannot even breathe," he said, his voice starting to shake. "Sorry if I get emotional but it's even been so bad that I have flashbacks to my childhood."
Smith said he came from Wisconsin after years of saving and planning his move to Juneau. He said he came to town with a place to live, but he was accused of stealing a laptop and had to leave.
"And it turns out that next evening they found their computer," Smith said.
He lived in hotels for a while, then he started camping in the woods and he said he's not the only one.
"I have many friends that live in boats, people that live in cars and people that just live in the woods like I do," Smith said.
Recently he found a place to live but he was camping out long enough to get acquainted with the challenges of homelessness. He said multiple items were stolen from him and he was barred from entering businesses because he looked homeless.
Fitch believes MCAN will be able to help other consumers like Smith so, even if they hit a rough patch, they won't have to sleep in the woods.
"Possibly a shelter situation for the consumer, by the consumer. We'd like to see the mental health community involved in this definitely. This is a long-term goal of ours," Fitch said. "We'd like to possibly break ground on this within a year."
Fitch said MCAN will find a headquarters in a few more weeks and then they'll start making headway. He said they're serious, that in four months they went from an idea to a social welfare nonprofit, securing support from community members, state legislators and Gov. Bill Walker.
Long-term, Fitch hopes to take MCAN national.