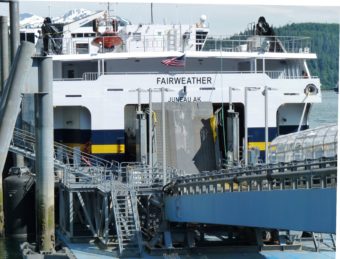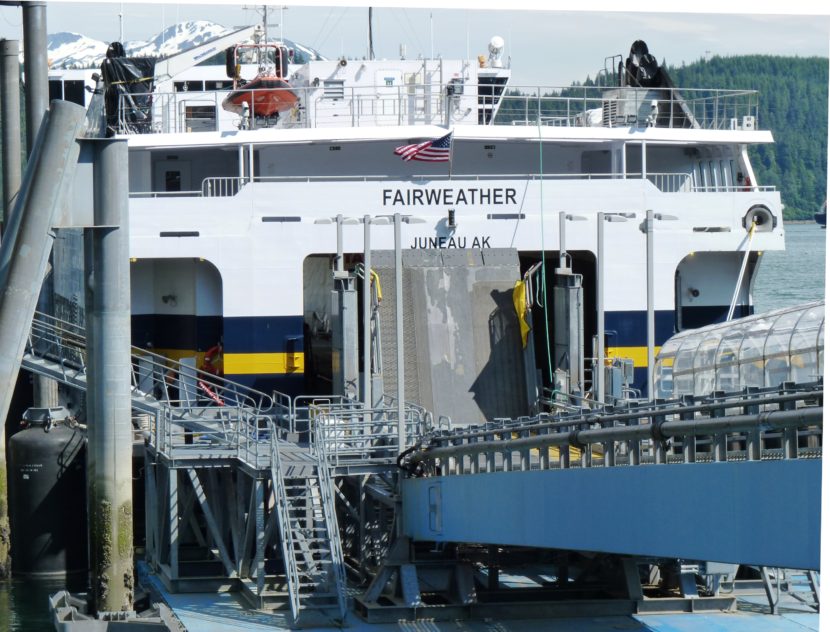 An effort to restructure the Alaska Marine Highway System begins this month with a summit in Anchorage.
The Aug. 20 event will be the first for a 12-member steering committee established to oversee the effort.
Robert Venables will coordinate the summit for the Southeast Conference, a Juneau-based regional development organization.
"Really, it's intended to be a listening session for hearing what Alaska's vision is for the marine highway system," Venables said.
The restructuring effort began in May, when Gov. Bill Walker signed an agreement with Southeast Conference officials. It calls for the steering committee to work with a contractor to come up with a new operating plan.
Seattle-based Elliott Bay Design Group was awarded the $39,000 contract. It's already produced a governance study for Washington State Ferries.
The first phase will focus on management changes, Venables said.
"Whether it takes administrative orders from the governor or it whether it's statutory changes that the Legislature would consider and adopt into law, those are the type of things that Phase 1 will bring out in time for the next (legislative) session," he said.
Further work will consider route and vessel changes, partnerships and new revenue sources.
Venables also chairs the state's Marine Transportation Advisory Committee, which has examined similar issues, but has no power to change policy. Several of its members are on the restructuring steering committee.
Most state ferries operate in Southeast Alaska, though some sail Prince William Sound and Southwest Alaska.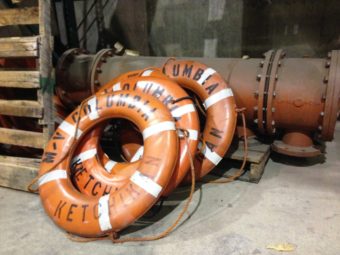 Anchorage was chosen for the summit because of its central location, Venables said.
It will make it easier for Railbelt lawmakers, tour businesses and trucking companies that use ferries to be involved, he said.
"The marine highway system is really important to all of the state and it's important that this effort is not just a Southeast effort, it's not just a Southeast Conference project," he said. "It's a statewide project, so we want to make sure that we give everyone an opportunity to participate."
The statewide ferry summit will be from 9 a.m. to 3 p.m. Saturday, Aug. 20, at the Atwood Building.
The Marine Transportation Advisory Committee will meet at 1:30 the previous afternoon. Both events will be teleconferenced.
Steering committee members are:
Dennis Watson, Craig Mayor and CEO of the Inter-Island Ferry Authority, committee chairman.
Elizabeth Bolling, staff to Rep. Dan Ortiz.
Dan Kelly, general manager of Alaska Marine Trucking (Lynden Inc.).
Dave Kensinger, owns a regional produce business based in Petersburg.
Greg Wakefield, owner of AAA Moving and Storage in Anchorage.
Shannon Adamson, representative, International Organization of Masters, Mates & Pilots.
Josh Howes, president of Premier Alaska Tours.
Will Ware, transportation manager, Central Council Tlingit and Haida Indian Tribes of Alaska.
Sharon Hildebrand, Assistant to the Director of Development and Alumni Relations for UAF.
John Whiddon, Kodiak City Council, owner e-commerce fish market.
Michael Anderson, Cordova artist.
Denny Bousson, 30-year employee of AMHS, Skagway.