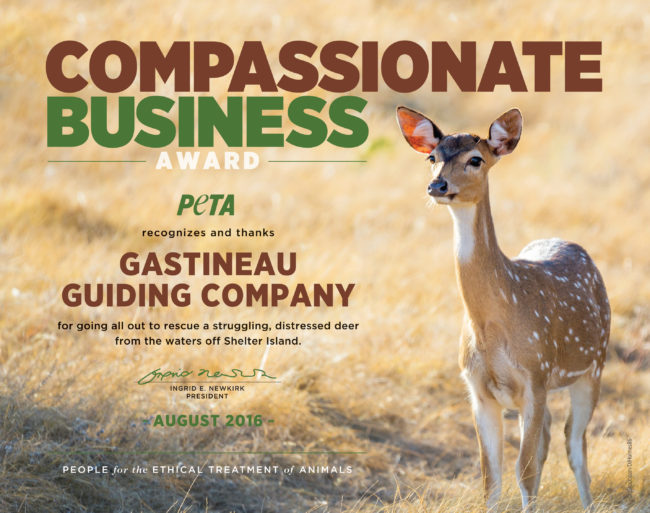 A national animal rights organization is recognizing Juneau's Gastineau Guiding Co. for rescuing a drowning deer last week. PETA, the People for Ethical Treatment of Animals, is sending the tour company a framed Compassionate Business Award.
Marissa Price works with PETA's college outreach team in California, and she says the organization's corporate affairs department hands out about 30 of these awards each year.
Price says she's not sure how the organization heard of the rescue, but PETA generally keeps its finger on the pulse of animal-focused issues.
"Luckily, there are constantly things like this happening that we can award," Price says, "and we just look at if a company has really gone out of their way to show compassion toward animals."
The tour company says they found out about the award Wednesday morning, and were surprised and happy about the amount of attention the rescue's received.
PETA is sending them a framed certificate and vegan chocolate bars.