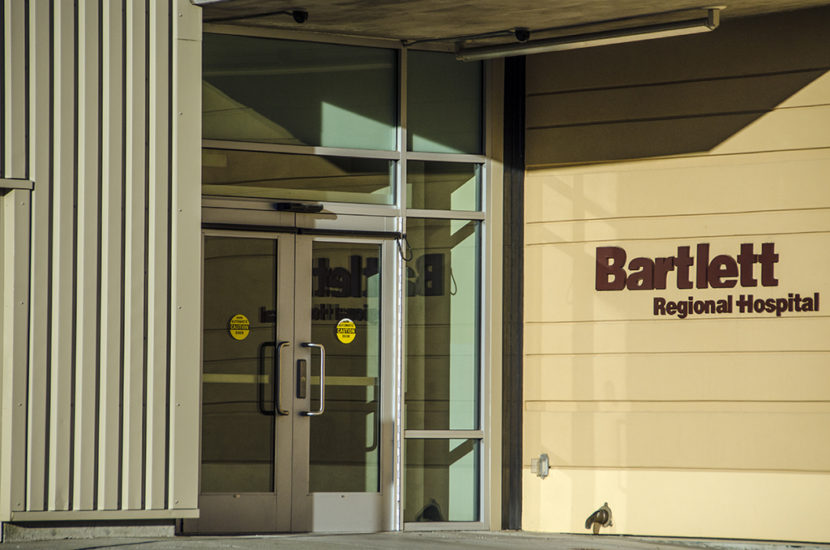 Bartlett Regional Hospital staff told police that an unknown man made dozens of lewd calls to the hospital's registration desk and emergency room Friday night. Juneau Police Department Lt. David Campbell said the staff counted between 55 and 80 calls. The final call included a threat.
"The gentleman was primarily dealing with stuff of a sexual nature," Campbell said. "At one point in time, when they were threatening to hang up on the guy if he didn't come in to get some assistance, he made the comment to a registrar that he might do a violent act."
Campbell said after the threat was made the hospital went into lockdown and called the police to investigate. Hospital officials did not immediately return requests for comment.
Police worked with the hospital's IT department, and local phone companies to backtrack the calls to Virginia, but Campbell said they didn't learn the caller's identity.
He said it was a relief the calls weren't being made from Juneau.
"(It) makes it a little bit more comforting to know that a person that's threatening violence isn't going to be able to just walk right in," Campbell said.
But, Juneau police don't handle crimes that cross state lines. Campbell said JPD may contact the FBI if they get new leads.
Campbell said the case is still open but most of the leads have been followed. If there are no new developments, he said it will probably be suspended.