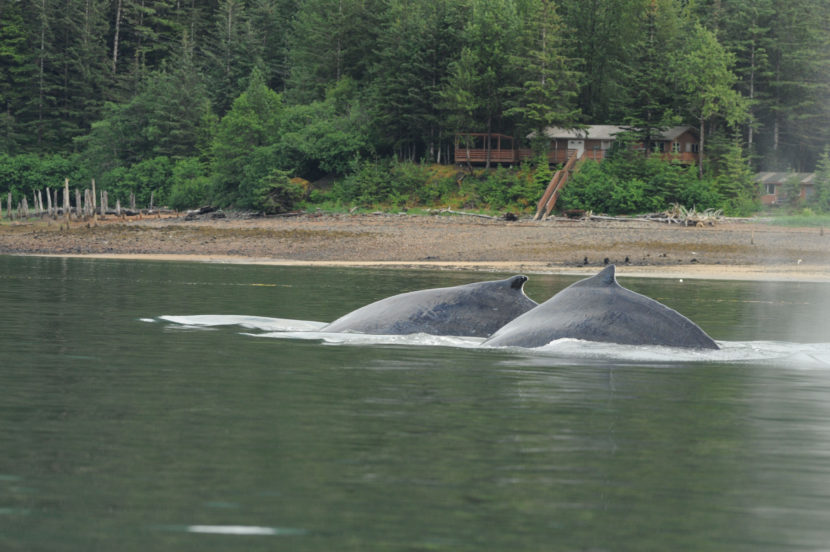 Editor's note: We've published an expanded and recast version of this story here.
Update
Capital City Fire and Rescue reported all of the tour boat's passengers and crew refused medical treatment, including one person whose knee was injured.
Original story | 7:06 p.m.
Two boats rescued the passengers of a whale watching vessel that sank Sunday.
U.S. Coast Guard PO3 Lauren Steenson said the tour boat Big Red reported it was taking on water early in the afternoon.
"Coast Guard Watchstanders issued an urgent marine information broadcast and there were a couple (of) good Samaritans that responded," Steenson said.
The Sea Ya, the first vessel to reach the Big Red, took most of the 16 passengers and two crew members aboard. Later, an Allen Marine Tours vessel, the St. Herman, came on scene.
"But once the St. Herman got there, all 18 people were recovered from the water and the other boat and transported to Allen Marine Dock," Steenson said.
The passengers and crew reached shore about two hours after they called for help. Steenson wasn't certain what condition they were in. She said one person had a knee injury.
Steenson said the Coast Guard rarely sees vessels sink in the Juneau area, but they do see an increase in calls for vessels taking on water during the summer months.
"Especially during those months we definitely like to stress the importance of having all your safety gear up to date and having life vests for each person on board and functioning communication equipment," Steenson said.
Lt. Jennifer Ferreira, Coast Guard Sector Juneau command duty officer said in a press release, all of the Big Red's passengers were given life vests.
The Big Red was operated by Dolphin Jet Boat Tours. The company didn't immediately respond to attempted requests for comment.
The cause of the boat sinking is under investigation.
This is a developing story.
Correction: An earlier version of this story had misspelled the good Samaritan vessel's name. It's the Sea Ya, not the See You. Also, the Coast Guard spokesperson's assertion that four people waited in the water has been deleted because an eyewitness had a contradictory account.