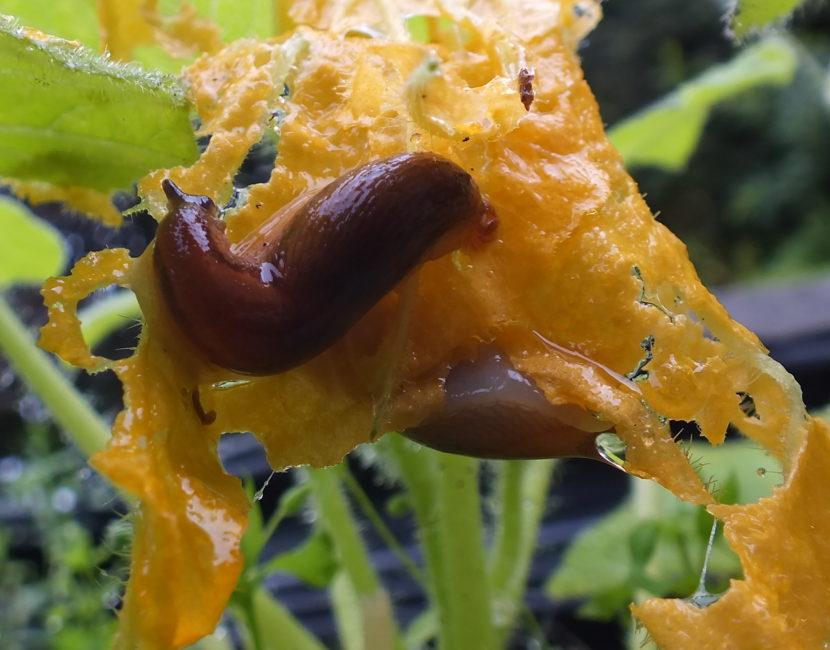 We can't make the rain go away, but there are a few things that we can do to make sure that months of effort and patience are not washed away by this week's showers.
Master Gardener Ed Buyarski reminds us to harvest our garlic and raspberries before they go bad, and clip off finished flowers to prevent mold and mildew growth. Also, he says don't forget to continue with our perpetual slug hunt. The slimy little pests will be busy laying waste to your leafy vegetable plants during the current wet weather.
Buyarski also recommends greenhouse gardeners open the vents, doors and windows to allow a breeze to flow through the structure. Cleaning and removing dead and dying foliage will help mitigate fungus. Yellowing leaves can be a sign that a plant is being affected by poor ventilation.