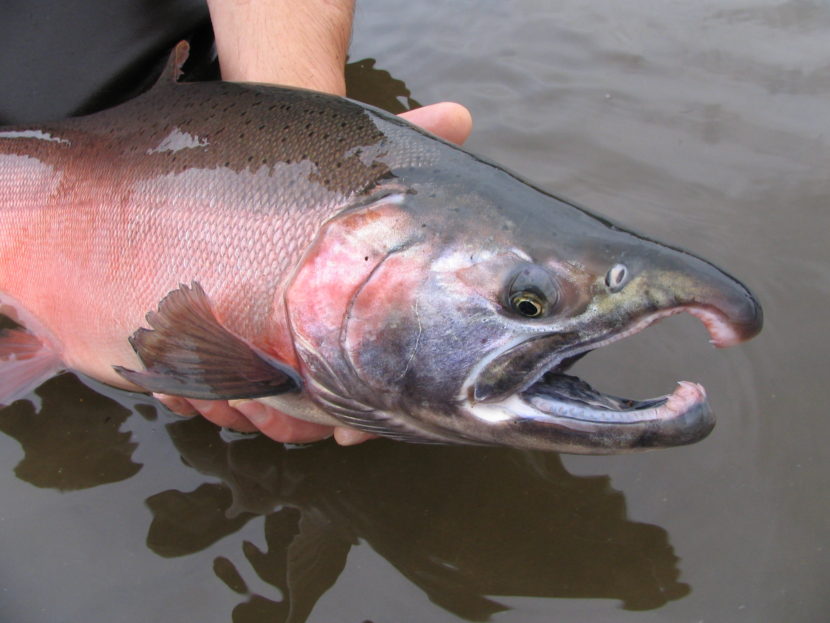 The United Fishermen of Alaska is working on a project to figure out what issues the salmon fleet is concerned about – and how to reach the commercial fishermen.
"Our goal is to get more efficient as a committee, to get more efficient as an organization, to help consolidate information, to ensure that salmon fishermen in Alaska are as informed as they want to be about what's happening with salmon habitat," said Lindsey Bloom, an at-large board member of UFA. "Our hunch is that they will then be engaged with decision-makers about what's happening."
The project developed as UFA board members noticed just how overwhelming the wide-range of salmon habitat concerns and information can be.
"There's just so much coming at us in such a quickly changing world, that we are hoping that we can help consolidate information, distill it down, and present it and provide it to a fishermen in a way that's more tangible and less overwhelming," Bloom said.
The group is exploring communication to find a more tangible, less overwhelming way of presenting information.
"Communications … in some ways there's a lot of opportunity, but we just don't know or understand what works best for fishermen," Bloom said. "For example, do they want to be texted to be notified about public comment periods about habitat issues, or are they active enough on social media that they're going to get all their information that way, or how much of the fleet just wants to get something in the mail."
To gather all that information, there's a survey online at UFAfish.org.