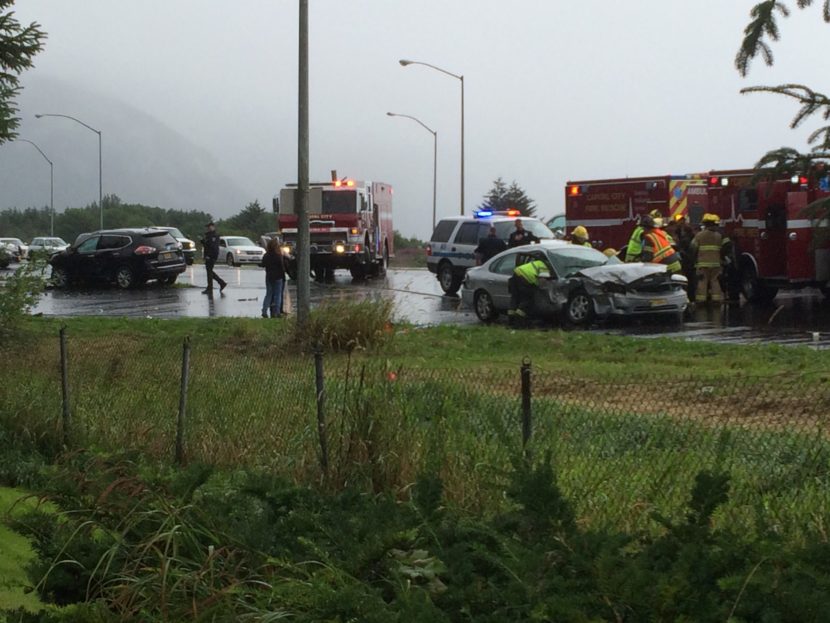 A two-vehicle collision left a portion of Egan Drive partially closed for 30 minutes on Saturday afternoon. Officer Jason Vansickle said a driver travelling inbound on Egan was turning left toward Fred Meyer when the vehicle was t-boned by another vehicle travelling in the outbound lane.
Vansickle said the vehicles were carrying seven people. They were all transported to Bartlett Regional Hospital for mostly minor injuries. He said one person's injuries were more significant, but he did not believe they were life-threatening.
Alcohol is not believed to have been a factor in the crash. Vansickle said the accident was most likely a case of driver error. The investigation is ongoing.