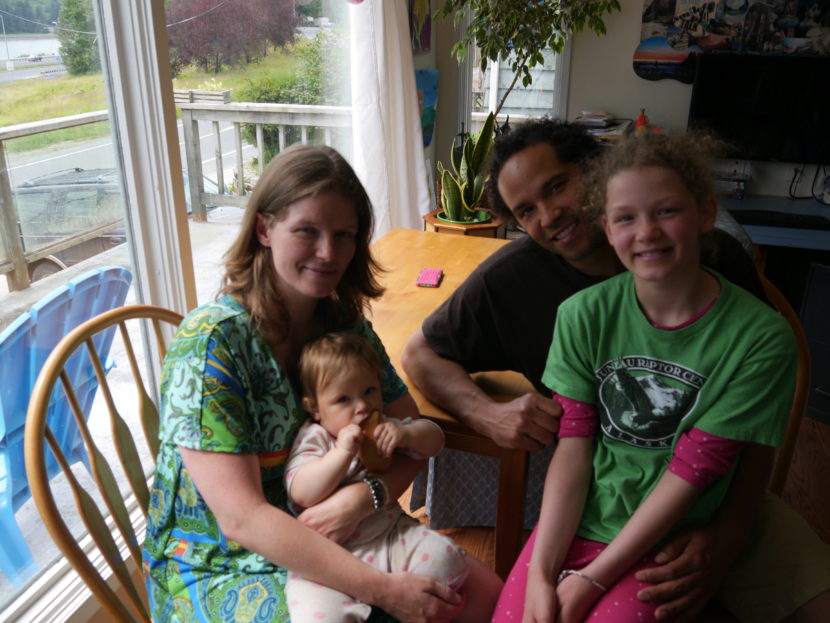 The Powells are a family of four living in a home in downtown Juneau. There's Pyper – wife and mother, Justin – the only man in the house, and their two daughters: Mahala, 11, and Juniper, a newborn.
Their house was broken into in June while they were away on a business trip.
"Yeah, we came home from our trip, saw the window open, our cats scurrying in through the open window. That was the red flag for me," said Justin.
He said the house wasn't vandalized, but it was obvious their privacy had been invaded. Their things were moved around and weren't where the family left them.
Juneau residents are feeling the effects of multiple burglaries that police believe are, in part, a result of increased drug use. The cost to victims can be huge.
"They took our laptop with all of our account information on it, all of our pictures from birth to now of our newborn (Juniper)," said Pyper. "They stole over $550 worth of cash, several thousand dollars' worth of jewelry – that dates back to stuff my mom has given me, stuff my sister gave me. And my biggest treasures: my daughter's baby teeth (Mahala) and a swatch of baby hair. I put them in my jewelry box 'cause I said, 'That's my biggest treasure. I'll keep it with my treasures."
Pyper said her sister died earlier this year so losing her jewelry was especially painful.
Justin regrets losing a silver bracelet handcrafted by his late uncle, and he had a handgun that he believes was stolen a couple of weeks before the rest of the house was hit.
"That's when we originally got cased, I think. Whoever stole that handgun, whether they came back or told a friend, 'Hey if you want an easy place to hit …'" said Justin.
He said they were an easy target, that they were lulled into complacency by the belief that Juneau was a crime-free town.
"Oftentimes when I would take my daughter to school in the mornings I would purposely unlock the side door so when I was coming back with Juniper and all the baby gear, it was easy for me to get back in," Justin said.
Pyper agrees they made the break-in too easy. Both parents were especially disturbed by the theft of a picture of their 11-year-old Mahala.
"Why would you take that?" asked Pyper. "It wasn't in a frame … that bothers me,"
She hopes the thieves got the photo by accident when they were cleaning out her dresser.
"I'm a therapist, so I hear some of the most horrific stories that there are –"
Pyper gently shoos Mahala out of earshot before continuing.
"I know that there's a human trafficking concern in Juneau. I know that there's child pornography in every town, I know that there are kidnappings in every town."
The Powells said the break-in has definitely changed their lives.
Justin said, "That's probably the worst thing about being robbed. Immediately, you start pointing the finger at everybody. It erodes trust in the community."
Pyper agreed, "I really had to catch myself because I was giving everyone the evil eye. 'Are you the one? Did you do this to us? Are you coming back?' That's what it does, it leaves you feeling vulnerable," she said.
The couple now watches for suspicious characters in the neighborhood and they're putting a security camera in their daughter's room. They have stronger locks on their windows and Justin has a new, bigger gun.
"When I was younger, I swore I'd never get a weapon for self-defense. I was all about hunting, but I never felt the need to have a handgun," he said.
That's changed now that he has a family.
Justin said they found two things the thieves took while checking local pawn shops, but the police are still investigating and no arrests have been made.