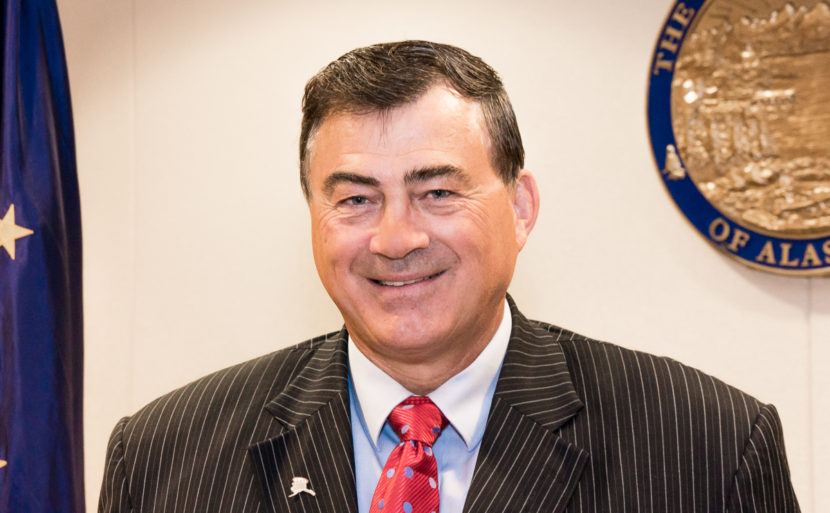 Gov. Bill Walker created a new cabinet level position Monday in his administration, an oil and gas adviser. He appointed John Hendrix to the job, who most recently worked as general manager for Apache Alaska, a company that pulled out of the state this spring, citing low oil prices.
Walker made the announcement during a speech Monday at an Anchorage Chamber of Commerce lunch event. He said he has long believed the state needs a good working relationship with the oil and gas industry.
"I've created a new cabinet position — working within our budget, we're not adding anything to our budget — to bring a person on that would act as my liaison and my adviser on all oil and gas issues," Walker said.
Walker said Hendrix understands Cook Inlet, where Apache mainly operated, as well as the North Slope. Walker angered many in the industry last month when he vetoed more than $400 million in tax credit payments the state-owed companies.
Monday is Hendrix's first day on the job.  His annual salary is $185,000. Hendrix is an adviser, not a commissioner, so he doesn't have a department.