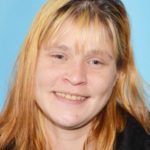 Searchers on Tuesday found the body of Kristina Elizabeth Young, 36, washed up on Douglas Island.
Juneau Police say there were no obvious signs of foul play or any injuries beyond signs of exposure to the elements.
The body will be sent to the state medical examiner for an autopsy.
Young's body was found washed onto a beach at about the 6000 block of North Douglas Highway.
The body of her brother, George Benjamin Young, 40, was found Sunday afternoon near Egan Drive's Lemon Creek bridge at the edge of the Mendenhall Wetlands State Game Refuge.
Multiple agencies conducted a search for Kristina Young after she went missing Sunday.
Police say the circumstances surrounding their deaths is unknown. Police say alcohol bottles and personal items were found on the banks of Lemon Creek upstream from the Glacier Highway bridge.