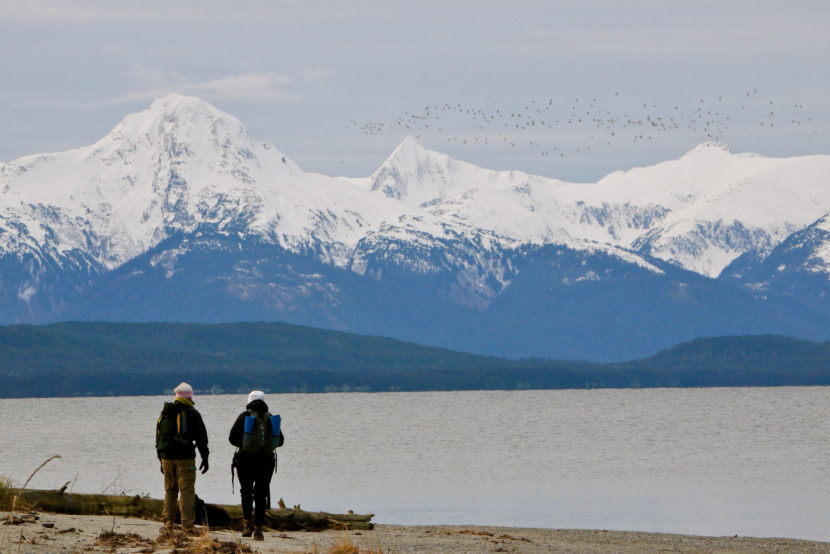 Four beaches in the Juneau-Douglas area have elevated levels of toxins that can cause paralytic shellfish poisoning.
Eagle Beach, Amalga Harbor, Auke Recreational Area and Outer Point all have toxin levels that exceed the Food and Drug Administration's limit for safe consumption.
Elizabeth Tobin is a post-doctoral researcher. She and her team collected the data last month. She said it's not abnormal to see high levels of PSP-causing toxins this time of year.
"Typically we see elevated levels of these toxic algae in May and June, and that's why we're having a lot of PSP notifications in the region," Tobin said.
Tobin is a researcher for the University of Alaska Fairbanks School of Fisheries and Ocean Sciences. They collaborate with the Southeast Alaska Tribal Toxins network, which published the advisory earlier this week on its website.
Tobin's team tests areas around Juneau and Douglas weekly. She said the only way to know if shellfish is toxic is to conduct lab tests. There are no testing facilities in the region that check noncommercial catches.
"It's very, very difficult to tell, or to taste, or to eat a small bit and see if you feel funny," she said. "That's kind of gambling a bit. So, while some people, that's the method they use, I tend not to recommend that, it's not safe."
Some people associate unsafe areas with red tides caused by certain algae blooms.
"But it's kind of misleading, actually," Tobin said. "Specifically for the algae, it's called alexandrium, that cause the saxitoxins that cause paralytic shellfish poisoning—kind of a mouthful— but that specific species of algae doesn't produce a red discoloration of the water."
Tobin said that's why the advisories are so helpful.
You can find more information about shellfish monitoring throughout Southeast by going to the Southeast Alaska Tribal Ocean Research website.