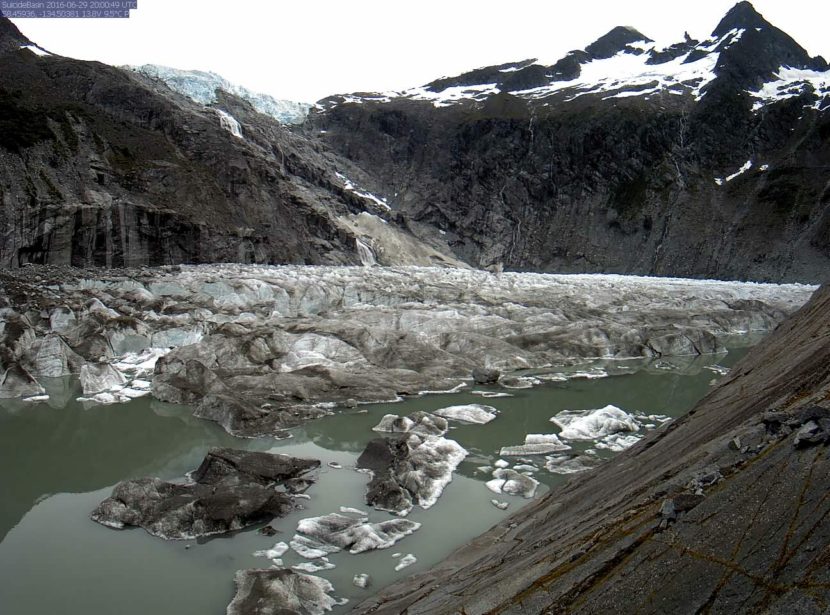 The National Weather Service has issued a flood warning until Saturday morning for Mendenhall Lake and Mendenhall River because of the release of a large amount of water in Suicide Basin above Mendenhall Glacier.
The latest predictions call for Mendenhall River to rise to 11.5 feet by 10 p.m. Friday. The National Weather Service said that would be close to the record level of 11.85 feet recorded in 2014. As of Thursday morning, the river level was recorded at 6 feet. Flood stage for the Mendenhall River is 9 feet.
The release is sometimes called a jökulhlaup, which is an Icelandic term meaning glacial burst or flood. In recent years, at least one jökulhlaup has occurred on Mendenhall Glacier every summer with flooding occurring along the lakesides and riverbanks. Skater's Cabin, the Mendenhall Lake campground, West Glacier Spur Road and View Drive have flooded during previous jökulhlaups, with some homes on View Drive damaged by the flooding.
U.S. Geological Survey Suicide Basin lake gauge and camera
Mendenhall Lake gauge and forecast
Cruising the glaciers of #junea #AK. Beautiful day! pic.twitter.com/6eu2jm9H65

— Scott Kelly (@StationCDRKelly) June 29, 2016