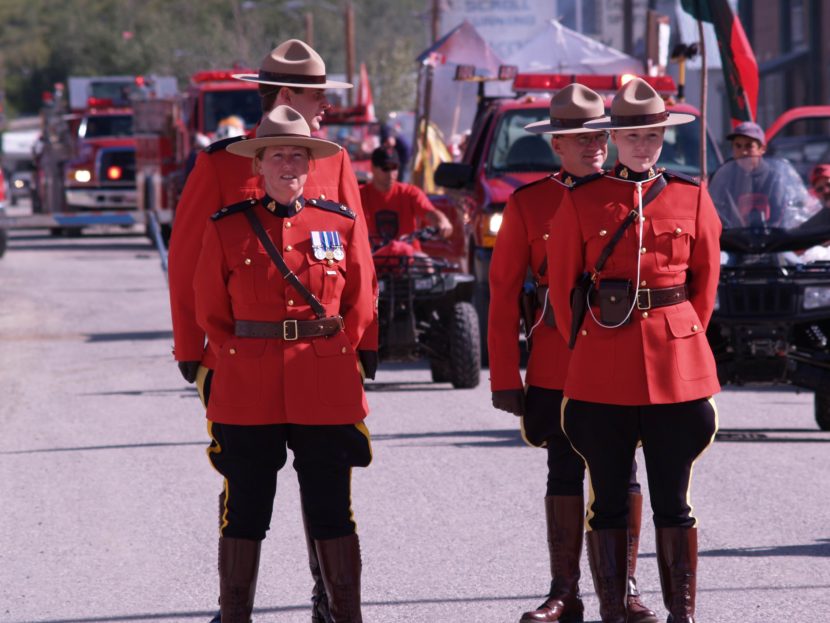 A cadre of Juneau police officers were northbound Thursday to march in a Canada Day celebration in Whitehorse on Friday.
"To my knowledge, that's the first time that's happened," said Susan Baxter, co-chair of Juneau's Sister Cities Committee.
And for the second year in a row, our city sister in the Yukon is sending a handful of Royal Canadian Mounted Police — without their mounts — to march in Juneau's Fourth of July parade.
"There is a lot of romance of course, you know, Dudley Do-Right of the Royal Canadian Mounted Police. They have lovely uniforms. … And they are trained to march as part of their training. So they are great marchers, which is a little unusual for the Juneau parade. And this also is a symbol of the Canadian-American relationship."
Whitehorse Mayor Dan Curtis will accompany them.
Baxter said there are practical benefits from the exchange. Fostering sister-city relations with Whitehorse has led to communication between the law enforcement agencies, competitive sports opportunities, and local tuition rates at UAS and Yukon College for sister city residents.
Juneau's parade begins at 11 a.m. Monday. The Douglas parade begins at 2 p.m.