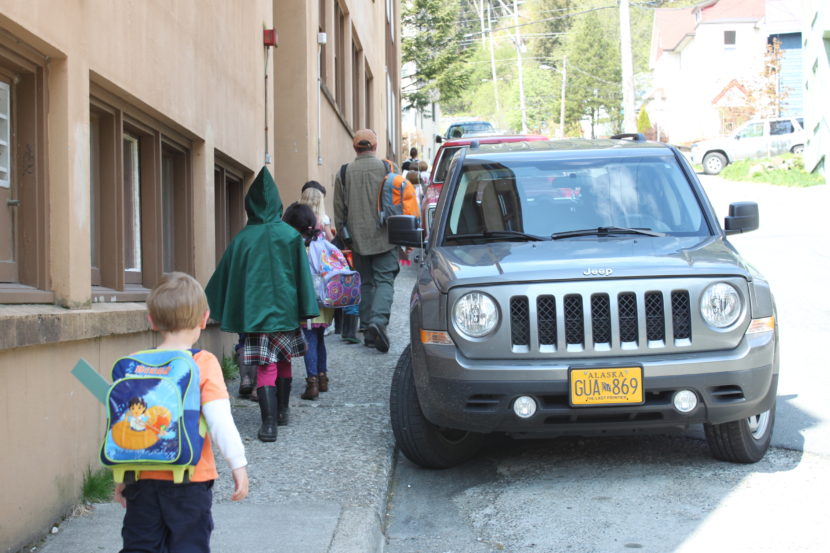 Juneau Community Charter School has dodged a budgetary bullet. Last October, the school's enrollment dropped to about 74 – down from 100 the year before. That put it one student short of what was needed to prevent a big cut. Ryan Stanley is president of the JCCS academic policy committee.
"When you're looking at kind of generally decreasing enrollment it's usually a small number from each grade level. We were looking at a variety of things but certainly letting go of some staff was part of that," Stanley said.
Stanley didn't yet know the exact amount that would've been cut but said the school prepared for a near $308,000 loss in its worst case scenario. To cope, he said school officials would've had to "redesign the program" around the desires of their remaining students' parents.
JCCS has 95 students enrolled for next school year, putting it well over what it needed to prevent a sizeable cut in state funding. The school has experienced a lot of rapid changes over the last couple of years. Stanley says a previous increase in state funding allowed the school to hire more staff and expand its offerings, but it also saw higher turnover.
"The school itself is basically kind of molting. It grew fairly organically over the years and then around that time, FY14 and FY15, it had to kind of change its organizational structure," Stanley said.
Stanley believes most of JCCS' drop in enrollment can be traced back to the impact of that restructuring, competition with other programs, and to some degree, the physical limitations of the downtown building rented by the school.
Stanley is happy to see enrollment back up and said he's excited to see JCCS continue fulfilling its role in Juneau's education system.