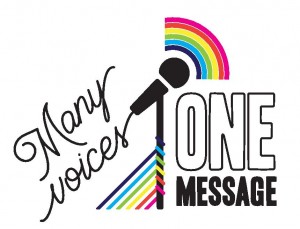 Anchorage PrideFest will have increased security this year and will include memorials for the victims of Sunday's mass shooting at a gay nightclub in Orlando.
Anchorage's annual PrideFest celebrates the local LGBT community, but this year the celebration is tinged with both sadness and weariness. Drew Phoenix, the director of Identity Inc, said he spoke with the Anchorage Police Department, the mayor's office and the FBI about increased security during the eight-day event.
"We're putting safeguards into place and letting people know that all of these agencies take it very seriously. They support us. They are with us. And throughout PrideFest Week, and particularly on the 25th (during the Pride Festival and Parade), there will be extra law enforcement officers providing safety."
Phoenix said the shooting in Orlando increases his concerns about the community's safety "because you think, 'Aw, nothing's going to happen here in Anchorage.' But I'm sure all of our LGBT family and friends thought the same. Who would ever think that someone would do something horrific like that? So I take that very seriously as one of our LGBT leaders."
Phoenix said they've also added multiple memorials and moments of silence to the week's events to commemorate the victims. But he said honoring the victims is about more than remembering them — it's about taking action to promote the safety of all LGBT communities by creating statewide protections and increasing awareness of LGBT issues.
PrideFest runs from June 18-25.