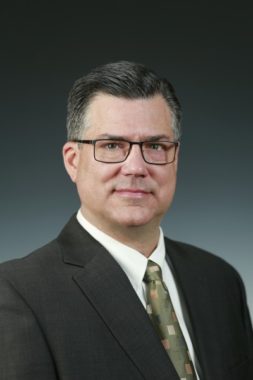 The state gas line corporation has a new president, six months after the ouster of its previous leadership — and he will start with a base salary of over half a million dollars.
Keith Meyer, a former president of Cheniere LNG in Texas, was approved by the board of the state-owned Alaska Gasline Development Corp. Thursday morning.
Meyer's annual salary is set at $550,000, with an optional annual bonus of up to $200,000. That is a significant increase over his predecessor, Dan Fauske, who was making about $367,000 when he announced his resignation in November 2015.
As president, Meyer will oversee the state's share of the massive $45 to $65 billion Alaska LNG project, to build a natural gas pipeline from the North Slope.
AGDC Board Chair Dave Cruz said the state has to match the pay of its three partners in the project, ExxonMobil, BP and ConocoPhillips.
"If you look at the energy industry and what executive compensation is, that's on the low side," Cruz said, of Meyer's pay. "To get talent, you have to have a competitive salary."
According to a press release, Meyer is a 35-year veteran of the energy industry. Cruz said the AGDC board was impressed with his role in overseeing the development of the Sabine Pass liquefied natural gas terminal in Louisiana, the largest in North America. Originally conceived of as an import terminal, Sabine Pass has since been turned into an LNG export terminal to ship gas.
Meyer currently runs his own natural gas distribution company, LNG America. He has been under contract with AGDC since March as an adviser.
Meyer is moving from Texas to take the position, and will start work June 15.