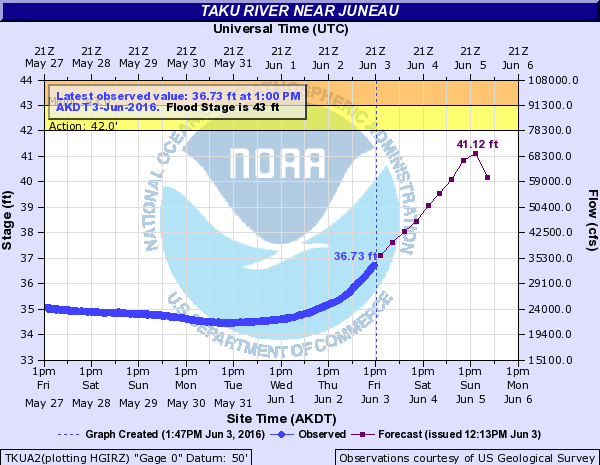 The National Weather Service is reporting rising water levels on the Taku River south of Juneau, which may be caused by dammed water being released from the Tulsequah Glacier.
The service reported the possible glacial dam outburst, also known by the Icelandic term jökulhlaup, in a special weather statement Friday morning.
The weather service says the river level has been slowly but steadily rising since Wednesday and is expected to crest Sunday evening below a few feet below flood stage.
People along the river should be wary of debris flowing into Taku Inlet and especially cold water temperatures.