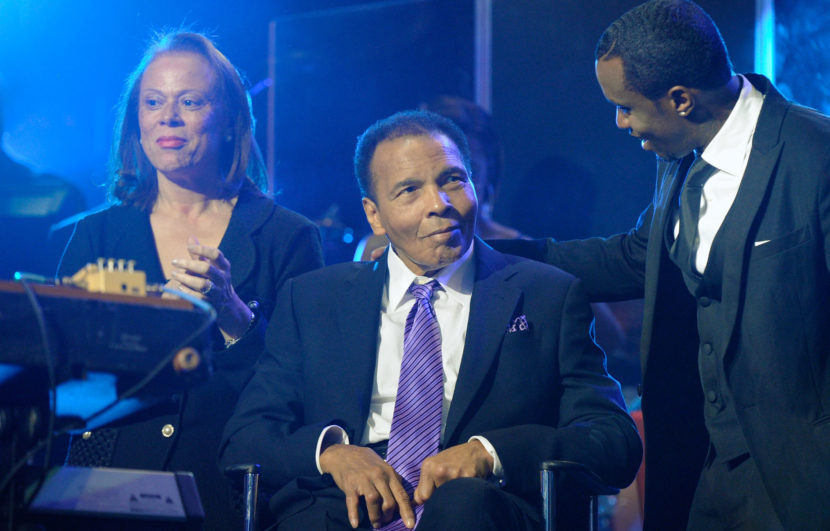 Boxing legend Muhammad Ali, 74, is being treated for respiratory problems at a hospital in the Phoenix area – and now comes word that his condition could be more serious than was first believed when he was admitted on Thursday.
Today, the AP says of Ali, "two people familiar with his condition say [these] may be more serious problems than his previous hospital stays."
Ali's treatment could also be complicated by symptoms of Parkinson's, the debilitating disease from which he has suffered for more than 30 years. Before Thursday, Ali's last known multi-day stint in the hospital was in January 2015.
Widespread concern for Ali blossomed on Twitter and elsewhere Friday, after celebrity gossip website Radar Online published a story saying that the beloved boxer was on life support – a characterization that hasn't been confirmed or reported elsewhere. According to NBC News, the boxer's family has gathered at the hospital – and a "well-informed source" tells the network that Ali is in "grave condition."
Reacting to the news, boxer Amir Khan sent a message of support to Ali's family — along with the hashtag #AliBomaye, a reference to the chant heard in 1974, when Ali fought George Foreman in the Rumble in the Jungle, a fight held in what was then Zaire.
When it emerged Thursday that Ali was in the hospital, his spokesman, Bob Gunnell, said that the former boxer's time in medical care was expected to be a brief one. The AP says Gunnell sent an email today saying there was no update on Ali's condition.
Copyright 2016 NPR. To see more, visit http://www.npr.org/.