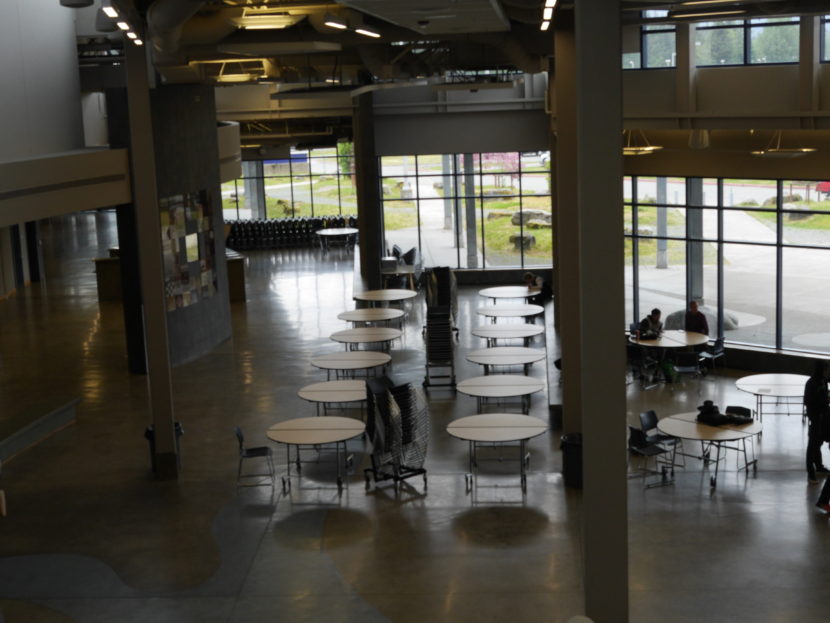 The Rusted Root single, "Send Me on My Way" is the class song for seniors at Thunder Mountain High School. And it's appropriate when you consider Juneau's three high schools are all asking the question: send you where?
The Juneau School District will see more than 300 seniors walk across the stage Sunday. Some students seem to know their next steps and are looking forward to the end of high school. But the district might never know if most of them follow through on their plans.
Kelley Olson is a senior at Thunder Mountain High School and she's on track to graduate. She has decided to study biology this fall at Pacific Lutheran University in Tacoma, Washington.
"I love science so much. It's definitely one of my favorite things and also biology … I love how different things work and everything," Olson said.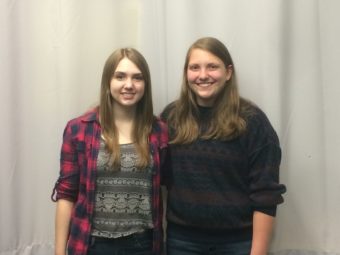 She wants to be a doctor. She doesn't mind blood, so specializing in surgery is what she's leaning toward.
"I'm possibly thinking of going into the military and helping them out there or going into (a) hospital," Olson said.
Olson didn't randomly stumble onto her dream and her plan to make it real. School counselors helped her rule out options and successfully apply to colleges and scholarship programs.
Without that support Olson thinks it would've been much harder and taken her longer to decide on a career path.
Terri Calvin is the career adviser for Thunder Mountain and Juneau-Douglas high schools, and she's worked closely with Olson. She says junior year is the latest they start talking with kids about the future and right now about 80 percent of her seniors have a general idea of what's next for them.
"Now and then you get the one who comes in and the week after school we're spending the week in the career center making some plans but for the most part they've had exposure to their choices throughout high school," Calvin said.
But that doesn't mean plans are set in stone. The truth is that the Juneau School District doesn't know where most of their past graduating seniors ended up and they probably won't ever find out how many of this year's class sticks to their initial plans.
"Tomorrow, at our practices, each school will do an exit survey and the kids will give me an idea what their plans are for next year. Whether they follow through with that or not is a different story," Calvin said.
The district gives that survey each year but they don't follow up on it after kids presumably get jobs, graduate college or do whatever they said they would do. Calvin says the survey helps her office and the district as a whole find out whether they're giving their seniors what they need, and it helps them improve. But she thinks digging a little deeper to discover where graduates go in the future could help on a broader level.
"They fund this, the governor's performance scholarship, to keep our students in the state of Alaska to go to school so that they stay here and live. And it would be nice to know if that's what happening," Calvin said.
According to the Juneau School District the biggest obstacle to a follow up survey is the cost and resources required. The district would prefer performing the survey in-house if possible, but there are also informal discussions of contracting the work out to a third party.
A district spokesperson said a follow up to the exit survey would be extremely valuable, but there are no official plans to start one.
Olson knows what she'll put down on the survey, but she's not naïve about the possibility she'll change her mind.
"One of my friend's speeches was, 'the future is always uncertain.' And you never know what the future holds for you, so I could go in with (the) expectation that 'Oh, I'm going to try and major in biology,' but there's always the possibility that I'm going to find a different thing that I love and I could go into that," she said.
No matter what happens, Olson says she's "excited for what the future holds."
If they want to know too, the school district may have no choice but to cross their fingers and hope Olson, and other graduates send a thank you note with their story of life after high school.