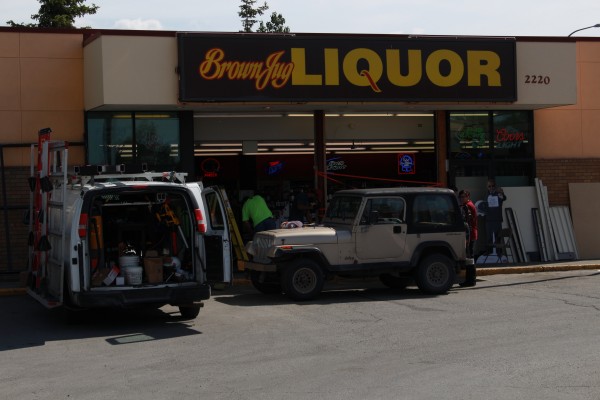 A man was charged with driving under the influence, theft, and criminal mischief among other charges after he ran a front loader into an Anchorage Brown Jug liquor store in order to rob it at around 3 in the morning Thursday.
The driver, identified by police as 38-year-old Joseph Martin, allegedly stole the front loader from a nearby construction site, according to police. He then proceeded to ram the Brown Jug, the forklift attachment demolishing the front entrance.
No citizens were harmed, but there is extensive property damage to the liquor store. After a brief pursuit, police apprehended Martin and he was charged with trespassing, theft, criminal mischief and a felony DUI.