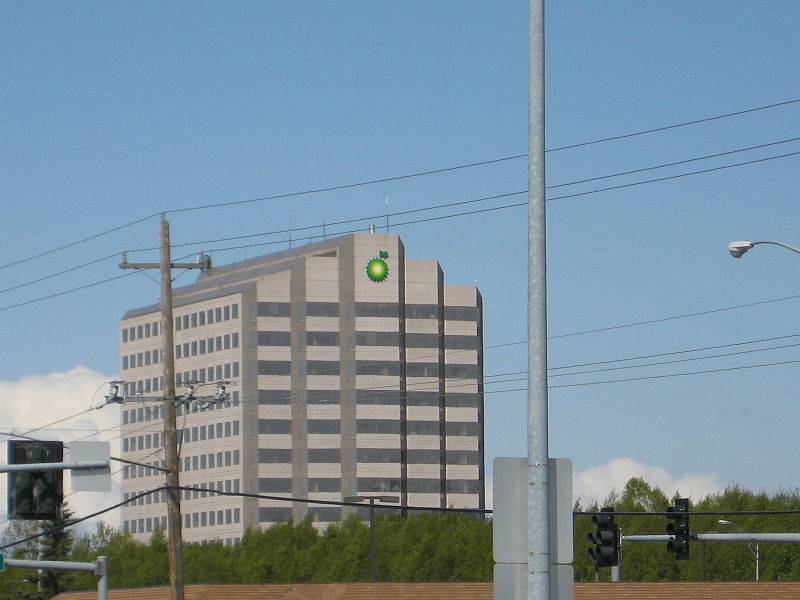 BP announced Monday that it's selling its midtown Anchorage building. In a statement, the company says the sale will "reduce costs and free up capital, allowing BP to focus on its core business."
BP will become a tenant in the building rather than the owner.
Spokesperson Dawn Patience declined an interview request about the sale.
The building was opened in 1985 and is assessed at more than $80 million.
State labor economist Neal Fried is reluctant to draw any major conclusions on the future of Alaska's oil industry based on the sale.
"I guess it's not a big surprise, given prices, and also — of course — they have lots of other expenses that have hit them over the years," Fried said.
The sale doesn't include the BP Energy Center.