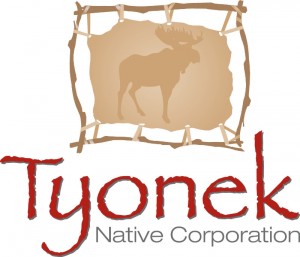 Tyonek Native Corporation's aviation services wing is expanding its aircraft maintenance and cyber warfare business with the acquisition of a new facility in Mississippi.
CEO James Hoffman says work at the Selex Galileo Stennis Facility will focus on military intelligence, surveillance and reconnaissance areas, in addition to unmanned aircraft systems – commonly referred to as drones:
"It's quite an expanding field and we feel its proximity to Mississippi State University – which is actually the center of excellence for all of the six other FAA unmanned facilities sprinkled around the United States," Hoffman said.
The University of Alaska Fairbanks is a part of the FAA Center of Excellence for Unmanned Aircraft systems.
Hoffman says the facility will also be involved in aircraft maintenance, avionics, and other advanced modification to aircraft engines and propellers.
The Mississippi-based business will generate 26 new jobs this year, and potentially another 150 jobs within the next three years.
A new training program, beginning with two Tyonek shareholders, will be established at the facility – and Hoffman says that could lead to more jobs in Alaska.
"And a potential springboard from there would be to take this template and move it into the Anchorage area so we could actually do the same thing up here that we're doing down there, which would enable us to hire many more of our shareholders," he said.
Tyonek Native Corporation manages a swath of land on the west side of Cook Inlet in Southcentral Alaska, with 800 shareholders spread around the state and the Lower 48.
Tyonek Services Group has applied for 8(a) status for the facility, which Hoffman says typically takes between 8-10 months.
"In the meantime, we'll support it with other entities working within the 8(a) realm to help support this area," Hoffman said.
The 8(a) program allows small, disadvantaged businesses – which include those owned by Alaska Native Corporations – to seek government contracts on a limited competition basis.
Tyonek Service Group declined to disclose the purchase price of the facility.
The company will be named Tyonek Services Overhaul Facility – Stennis, LLC.
It's located at the Stennis International Airport in Kiln, Mississippi.