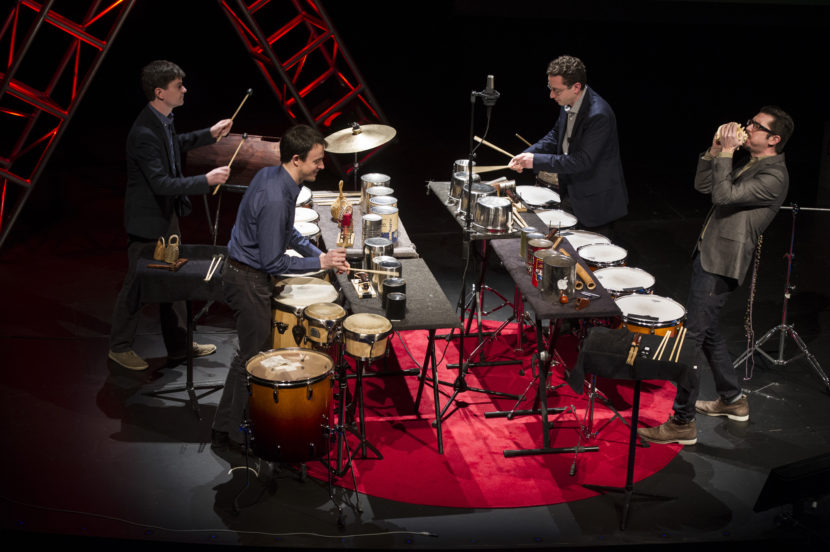 An outdoor percussion performance with up to 99 musicians will have its Alaska premiere Saturday. The composition is called "Inuksuit" and will take place at the University of Alaska Southeast campus. "Inuksuit" is by Pulitzer Prize-winning composer John Luther Adams who is a former resident of Fairbanks. The performance is organized and conducted by Third Coast Percussion who is here thanks to Juneau Jazz and Classics.
"Think of it like a cross between a concert and a sound installation," said Chicago-based Third Coast Percussion member David Skidmore on a Juneau Afternoon.
"We'll be outside, we're hoping for good weather. It looks like a pretty good forecast. Rather than being fixed in the seated position, the audience walks around. So you walk wherever you want to and you sort of customize the performance for what you want to hear," said Skidmore.
Third Coast Percussion is a quartet based in Chicago. The musicians have been playing multiple concerts, running workshops, and doing school visits throughout the week.
"Without giving away too much, basically the piece starts with all the performers in one area and the performers move further and further apart as the piece progresses," said Skidmore.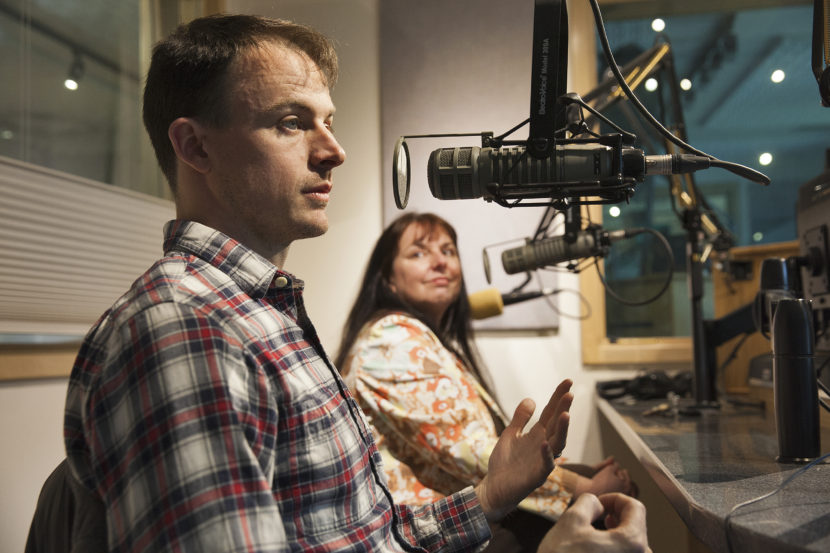 According to the open call for musicians on the Juneau Jazz and Classics website, "It is not necessary to be a professional musician or even a percussionist to participate. One only needs to be able to read music, have a love for varied sound worlds, and an adventurous spirit!" While the piece can accommodate 99 performers, 35 people signed up.
"It [Inuksuit] has this very big dramatic arc, musical arc to the piece. It will be unlike anything anyone has ever heard and it's actually really a pretty moving experience," said Skidmore.
The weather forecast does look good tomorrow. The concert-length performance is free and begins at 2 p.m. If you can't make it to UAS on Saturday, you can watch our live video coverage of the event on KRNN's Facebook page as we "Facebook Live" the concert.
Editor's note: The original headline overstated the number of musicians participating and has been corrected.