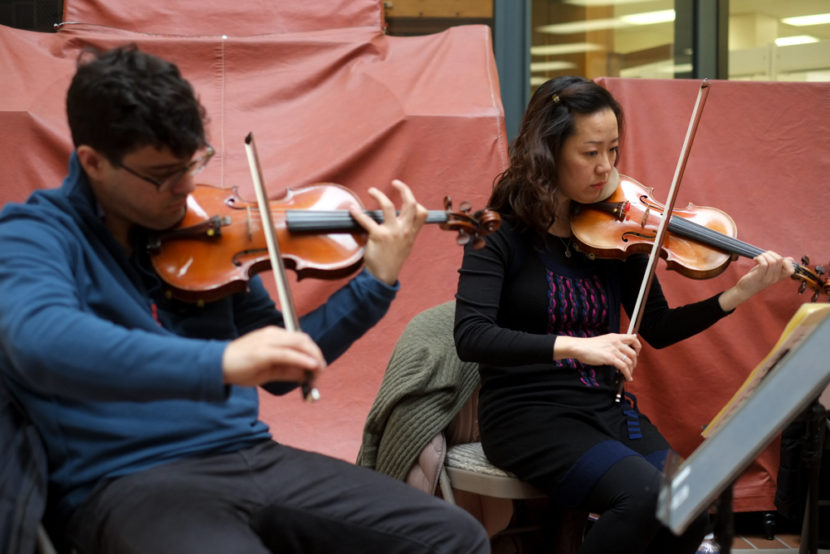 The Atlanta-based Vega String Quartet kicked off the Juneau Jazz & Classics Festival's Brown Bag Concert series Monday. The 30th annual festival runs through May 21 in venues all over town.
Nearly 200 Juneau students attended the free performance in the State Office Building atrium, including eight classes from Harbor View, Glacier Valley, Montessori Borealis and Riverbend elementary schools. The quartet has a residency at Emory University and shared a program of classical and contemporary string arrangements.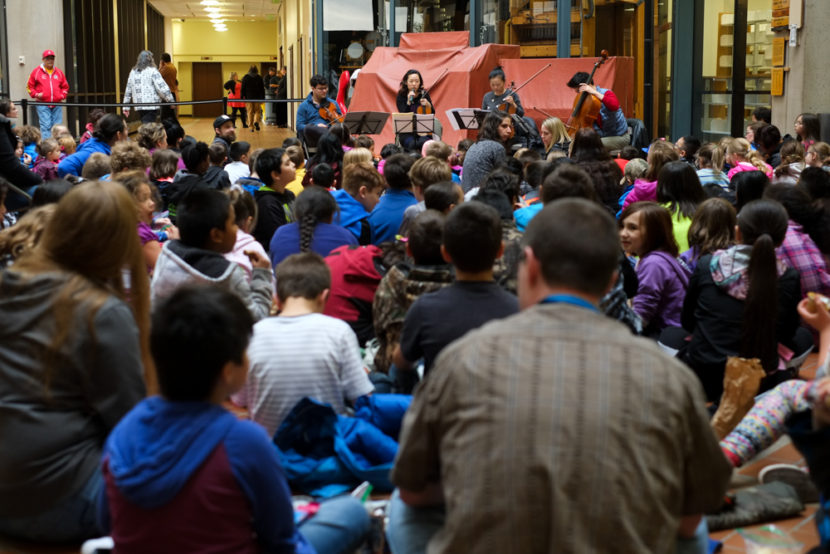 Here's their performance of part of Vivaldi's "The Four Seasons."
See the entire Juneau Jazz & Classics Festival schedule at jazzandclassics.org.
The quartet's concert was sponsored by Hecla Greens Creek and Princess Tours, which bused more then 150 students to the State Office Building.
Full Disclosure: Annie Bartholomew is a member of the Juneau Jazz & Classics Board of Directors.