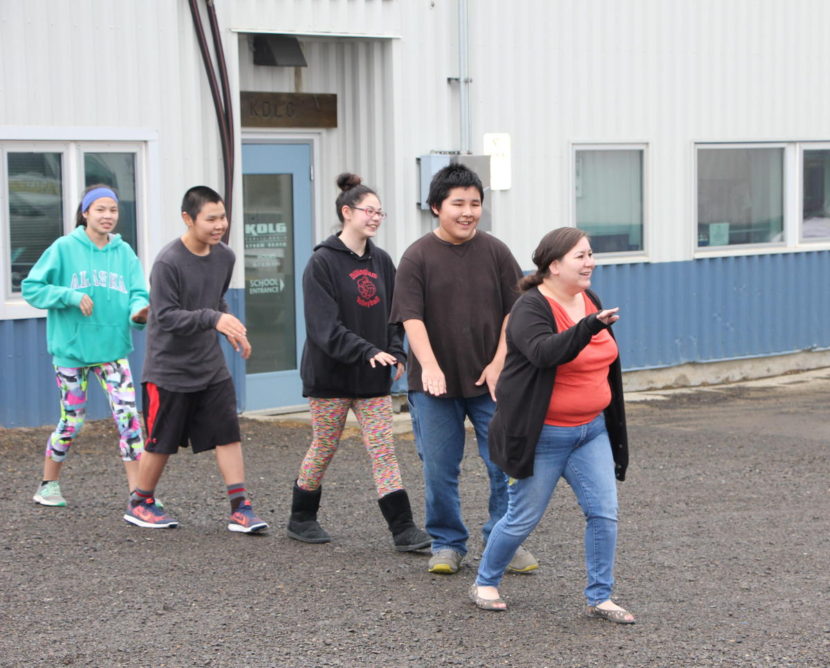 Bills are on the move as the 29th Legislature goes into overtime, and one of several that passed last week would require school districts to provide a certain amount of physical activity every day.
Anchorage Sen. Mia Costello sponsored that bill and said research is clear that children need exercise for exercise, and even just to learn.
"Senate Bill 200 requires that our districts meet 90 percent of the Centers for Disease Control recommended daily activity for students in grades K-8 during the school day," she said during the Senate discussion. "The activity can be met through recess, through PE class, or even through creative solutions that are in the classroom and that decision, of course, will be left up to the local control by the elected school boards and the districts."
Only about one-third of Alaska schools meet that standard right now, which works out to about 54 minutes of physical activity each day.
The bill passed 18-2, with Sens. Mike Dunleavy and Bill Stoltze voting against it. Both noted concerns that it could be an unfunded mandate – which is exactly how Dillingham City School District Superintendent Danny Frazier described the bill.
"When now you're requiring more time for physical activity, you have to take that time from somewhere," he said. "So that would be coming out of activities. The Legislature has already said we need to have higher achieving school districts and Dillingham has stepped up to the plate to meet that, so now they're going to do what – take the time away from us? So I'm sure while really good intentions are there, the effects are not as favorable in my opinion."
Frazier said he hasn't added up whether Dillingham meets the new standard. PE classes alone wouldn't, but the standard also includes recess, and certain classroom activities, which can be harder to account for.
The bill still must be considered by the statehouse before it can pass.