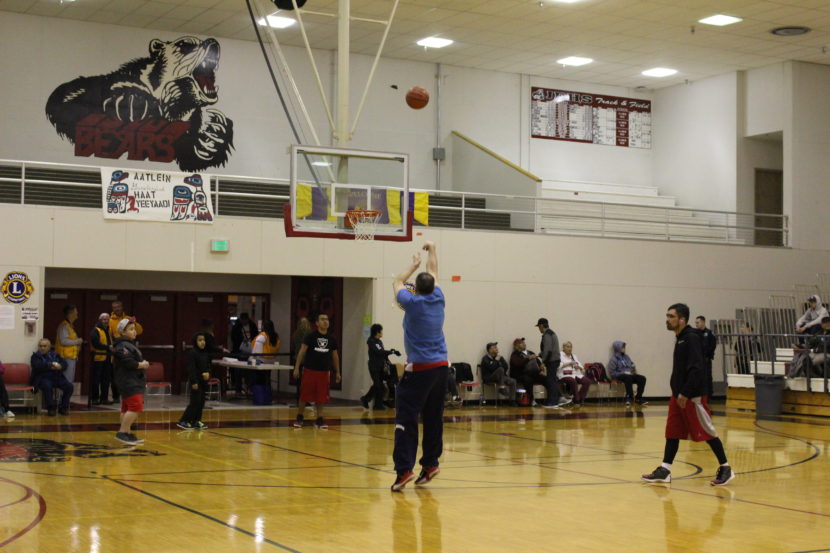 The Juneau Lions Club's 70th annual Gold Medal Basketball Tournament kicked off at Juneau-Douglas High School this week. This year's lineup includes teams from Hoonah, Kake, Craig, Haines, Wrangell, Hydaburg, Klukwan, Yakutat and Metlakatla.
Lions Club President Ted Burke has been coming to Gold Medal for 28 years. He said it's difficult to determine what the attendance will be this year. But so far, the crowds have turned out.
"There are elders and children that run around with flags cheering on their team. It is the greatest. It is the noisiest. It is the most fun you're ever going to have watching basketball," Burke said.
The tournament is the Lions Club's biggest fundraiser. Last year's tournament brought in around $38,000. After overhead, the money is distributed to culture camps, eyesight assistance and $1,000 in scholarship funds for each competing team.
Students at Juneau-Douglas High School raise money for their activities, too, by staffing food booths.
"And every bit of profit they make goes back into their school program. So one of true, wonderful things about this in my eyes, the young boys and girls are learning to volunteer," Burke said. "They're helping themselves and their school as well and that's vitally important."
Burke estimates the students could collect up to $16,000 for their school. Gold Medal continues throughout the week with finals starting at 2:45 p.m. Saturday.