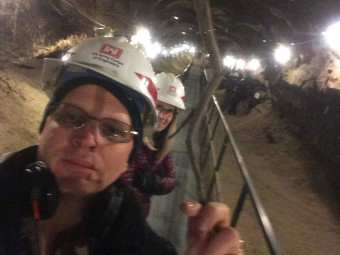 Scientists, policy makers and environmental enthusiasts from around the world gathered last week in Fairbanks for Arctic Science Summit.
Climate change was a popular topic during the summit, particularly the long-term effects and how that impacts weather patterns down south. Warming temperatures have also limited subsistence hunting and fishing for those who depend the most on the resources.
KTOO's Matt Miller was at the summit, which included a tour of a permafrost tunnel — a hole cut inside a layer of permafrost. Prehistoric fossils are sometimes found in the frozen ground below.
Hear more about the summit here: